#1 Songs That Rang In The New Year: The 1980s [VIDEOS]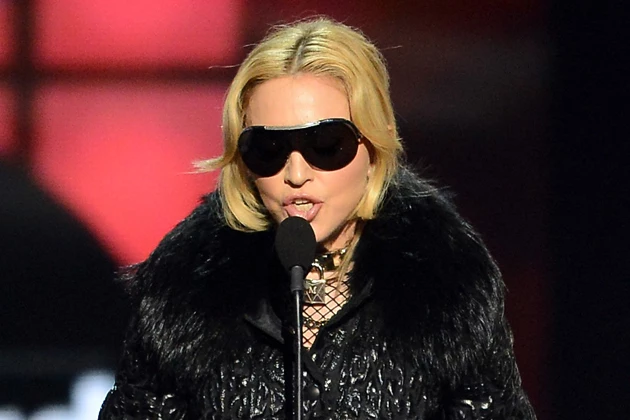 While working in Bangor, Maine back in the 80's, the station I was at always did a year end countdown. Normally it was the Top 100 from the previous year.
I've always been a fan of countdown and remember every Saturday morning from 6am-10am I would turn on my radio and listen to Casey Kasem 'count em down.'
That got me thinking, I should track down the songs that ranked at #1 going into the brand new year.I decided to kick it off with my favorite decade of all time, The 1980s.
We began the 'decade of access' with a more pop/soft rock vibe on the charts along with some country artists that crossed over and then moved into a more new wave sound by the early 80's. Some called it the 'second British invasion,' thanks in part to the growing popularity of MTV. Mid-way through the decade the music got a little more 'dance oriented,' then 'rocky' before rounding out the 80's with the Seattle grunge sound.
Although you might not be able to tell how much variety there was in the 80's just by looking at the #1 songs, but these tunes were 'the cream of the crop.'
Trivia Question: Can you guess which one of these #1 songs was the biggest for the entire decade? I'll give you the answer below.
1980 Please Don't Go – K.C. & The Sunshine Band
Subscribe to Mix 94.1 on
1981 John Lennon – Starting Over
Subscribe to Mix 94.1 on
1982 Olivia Newton John – Physical
Subscribe to Mix 94.1 on
1983 Daryl Hall & John Oates – Maneater
Subscribe to Mix 94.1 on
1984 Paul McCartney and Michael Jackson – Say Say Say
Subscribe to Mix 94.1 on
1985 Madonna – Like A Virgin
Subscribe to Mix 94.1 on
1986 Lionel Richie – Say You, Say Me
Subscribe to Mix 94.1 on
1987 Bangles – Walk Like An Egyptian
Subscribe to Mix 94.1 on
1988 Whitney Houston – So Emotional
Subscribe to Mix 94.1 on
1989 Poison – Every Rose Has It's Thorn
Subscribe to Mix 94.1 on
Trivia Question Answer: Olivia Newton-John's "Physical" stayed at #1 for a record-breaking (at the time) 10 weeks. Making that song the biggest hit of the decade.