Lea Michele Wears 'Finn' Necklace for 'Glee' Cory Monteith Tribute Episode [PHOTO]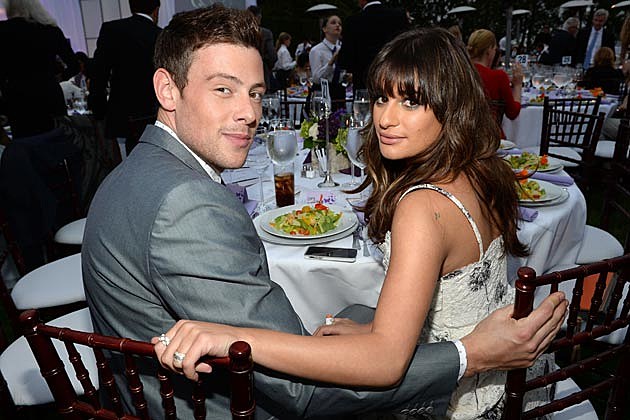 Lea Michele was understandably devastated by the death of 'Glee' costar and boyfriend Cory Monteith. Out of both respect for her and the late actor, all decisions about a tribute episode for Monteith were approved by Michele.
Within the tribute episode, Michele and her character, Rachel Berry, paid their own tribute to Monteith — by wearing a 'Finn' necklace. Quick, grab your Kleenex!
Michele tweeted this photo from the 'Glee' set with the following caption:
Today… pic.twitter.com/K51iTNrqZB

— Lea Michele (@msleamichele) August 23, 2013
It's not the only quiet tribute Michele has paid to Monteith. She wore a 'Cory' necklace after his death when she was off set.
Michele made her first public appearance at the 2013 Teen Choice Awards, giving a heartfelt, tearful speech about her late love.
"I just wanted to be here today to personally thank all of you and tell all of you how much your love and support has meant to me over these past difficult few weeks," she said, smiling through her tears while accepting the Choice TV Star Comedy surf board. "I want to dedicate this award to Cory, and to those of you who loved Cory as much as I did … his incredible talent, his handsome smile, and his beautiful, beautiful heart … Whether you knew him as Cory or just as Finn Hudson, he became a part of all of our hearts, and that's where he'll stay forever."

Source:
Lea Michele Wears 'Finn' Necklace for 'Glee' Cory Monteith Tribute Episode [PHOTO]