'Guardians of the Galaxy' First Look: Is That Glenn Close Leading the Nova Corps? [UPDATE]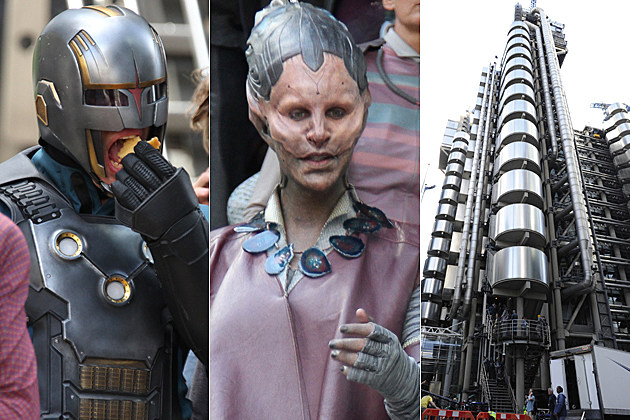 'Guardians of the Galaxy' was featured briefly during Disney's D23 Expo this past weekend in California. According to Marvel Studios head Kevin Feige, who also screened footage from 'Captain America: The Winter Soldier' and 'Thor: The Dark World,' the film is still under production in London, which explained why no preview other than a re-screening of the Comic-Con footage was available. However, photos from the 'Guardians' set have quickly leaked out and revealed an even closer look at these "superheroes in space."
[CORRECTION: Getty Images photographer Simon James snapped some shots of the 'Guardians of the Galaxy' crew filming a scene, and miss-identified the below cast member in full-on alien makeup and headpiece as Glenn Close. Disney clarified that this is not in fact her. Apologies for the confusion.]
Around her are some very colorful extras (for those of you who haven't seen the 'Guardians of the Galaxy' footage from Comic-Con or D23, this'll give you an idea of how Marvel will render Zoe Saldana's Gamora and Dave Bautista's Drax the Destroyer) as well as some Nova Corps members, the team Glenn Close's Nova Prime leads in the film.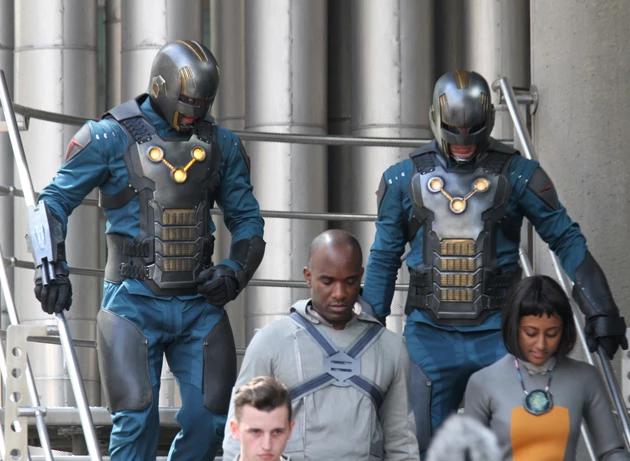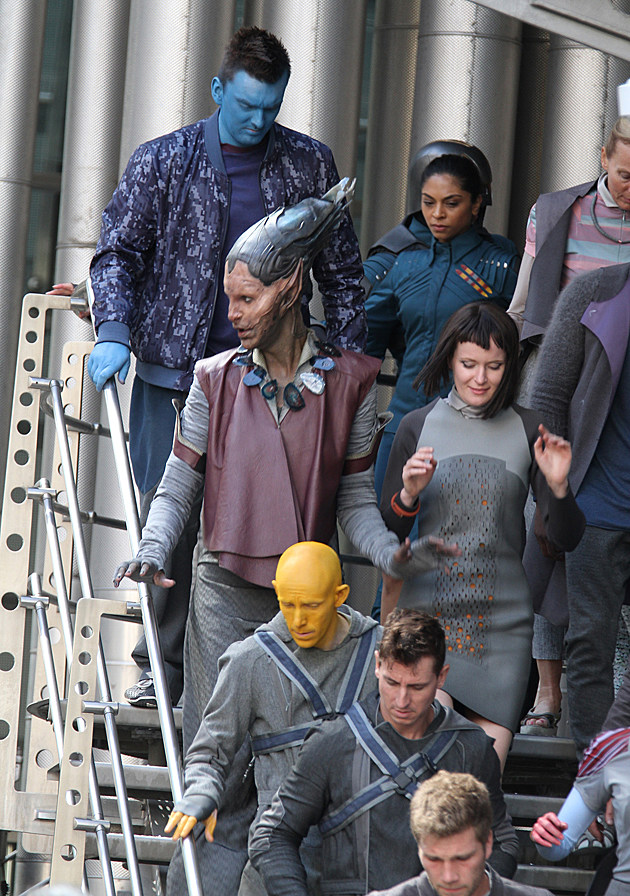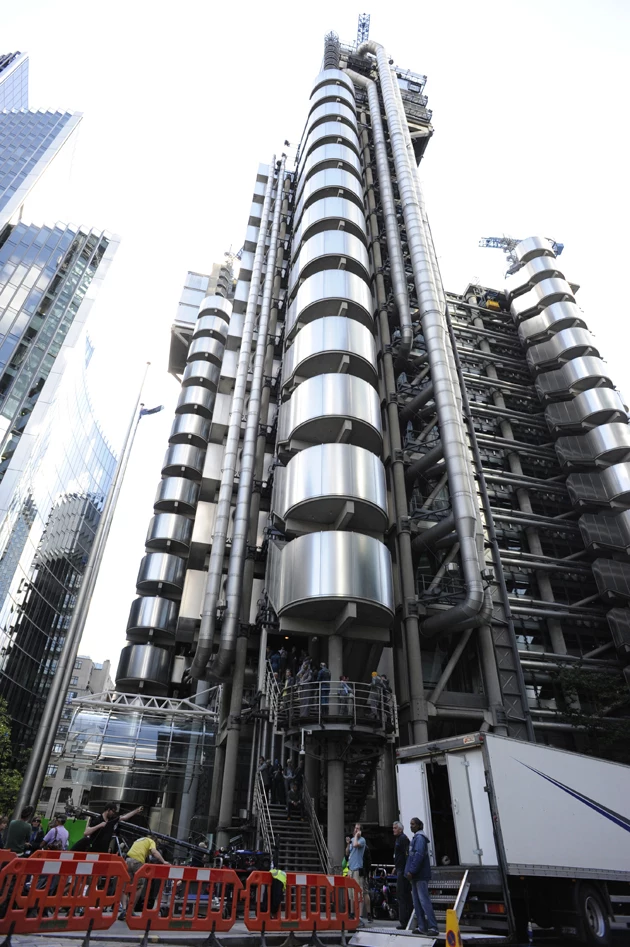 Aside from the aforementioned casting, 'Guardians of the Galaxy' also features Chris Pratt (Star-Lord), Benicio Del Toro (The Collector), Michael Rooker (Yondu), Karen Gillan (Nebula), Djimon Hounsou (Korath) and Lee Pace (Ronan the Accuser). Vin Diesel has most recently been confirmed to be in talks to voice the role of Groot, the tree-like alien.
'Guardians of the Galaxy' is set to hit theaters on August 1, 2014.

Source:
'Guardians of the Galaxy' First Look: Is That Glenn Close Leading the Nova Corps? [UPDATE]