Mariah Carey Says She Confided In Prince in New 'Mariah's World' Preview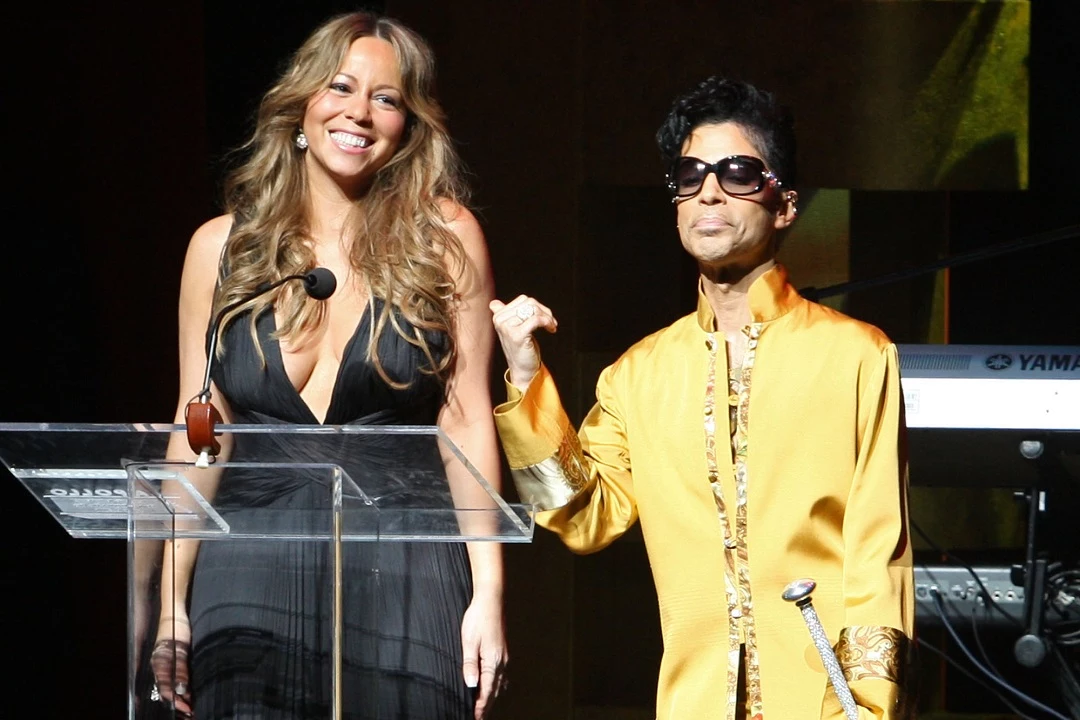 The next episode of Mariah's World, Mariah Carey's E! reality show revisits the day of Prince's death on April 21, 2016, when the entertainer performed in Paris after learning of her friend's passing. In a preview clip, Mariah shared her sadness onstage at the AccorHotels Arena, telling the crowd, "I didn't know if I was going to be able to make it through the show tonight."
"I'm not sure if everybody has heard the news yet that we lost one of the greatest, most incredible geniuses that we've ever had in music," Mariah continued. "He was just one of a kind, and just so amazing, and I didn't know if I was gonna be able to come out here and put on a show and be festive. But I said, 'I'm in Paris and that's what Prince would actually want me to do.'"
She vowed to instead "honor him, because he was a friend to me too, and he talked me through some times I really, really needed somebody."
Mariah called Prince an "incredible person," and then asked for a moment of silence.
Mariah's World airs on Sunday at 9 p.m. on E!
The "We Belong Together" singer also dedicated her Daydream single "One Sweet Day" to Prince and anyone who "needed to make it through a moment" during the April concert. She told the crowd, "You'll have to forgive me if it's a little difficult to get through, okay?"
Watch Mariah perform "One Sweet Day" to honor Prince in Paris below.
Subscribe to Mix 94.1 on
Podcast: What Does the New Year's Eve Debacle Mean for Mariah?
Subscribe to Mix 94.1 on
Prince's Infamous Lovers, Friends and Something-You'll-Never-Comprehends

Source:
Mariah Carey Says She Confided In Prince in New 'Mariah's World' Preview