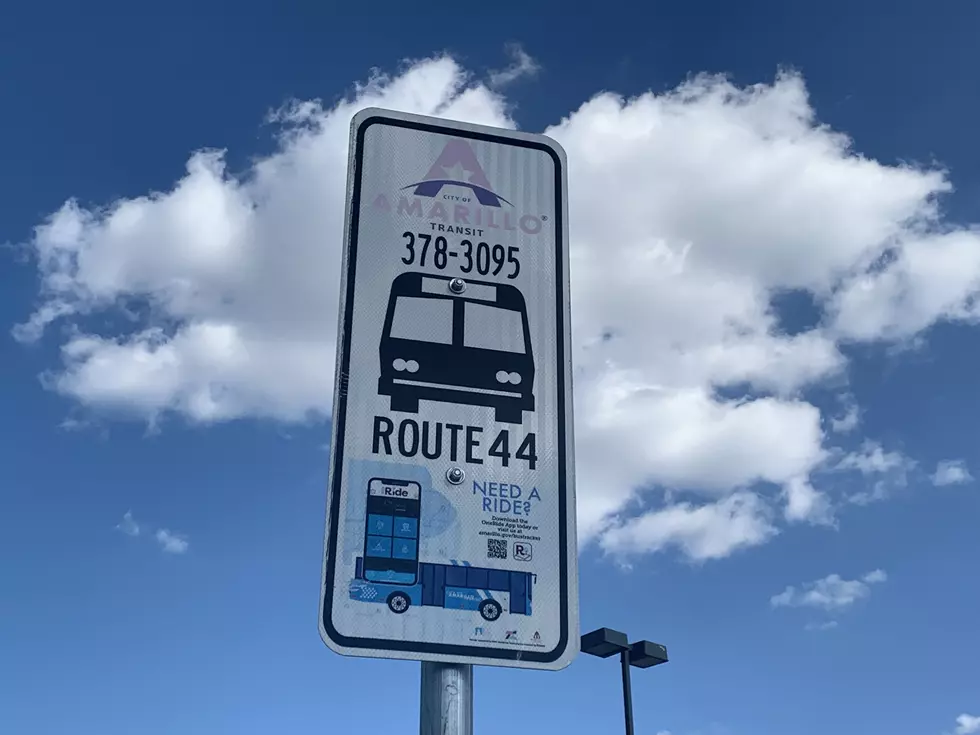 Come On & Take A Free Ride? Not Any Longer In Amarillo.
credit: Melissa Bartlett, TSM
If you've been enjoying the free ride around town, I've got bad news for you.
You'll have to start carrying around that loose change in your pocket again if you want to jump on public transportation.
Starting October 1st, Amarillo City Transit will return to its pre-COVID rates in order to hop on the bus or any other type of city transportation.
Before we moan and groan about this, let's not forget that even though the fare was free for a bit over two years, the city was still having to pay those drivers and gas. So as they say, all good things must come to an end.
Amarillo City Transit Director Chris Quigley said, "ACT is now returning to normal operating procedures. Fares were suspended due to the economic hardship of the COVID pandemic. The goal was to ensure that passengers had access to jobs and healthcare regardless of their financial situation and to minimize in-person contact."
The CARES Act is how the city was able to provide all those free rides, but Quigley said those funds have dried up and been fully used, so they have to go back to the way it was.
He went on to say that they will explore different fare options for those that are in need, and they will still offer reduced fares for disabled individuals, seniors, and students. In fact, Amarillo College students can still ride free until August 15, 2023.
The normal bus fare is $1 for a single ride, or you can get a day pass for $2. Still a heck of a lot cheaper than filling up the tank in your car.
If you need more info on the program, you can get everything here.
Places to Take Pictures in Amarillo
Take A Quick Look Inside One Of Palo Duro Canyon's Caves
Check Out These Photos Of The Hidden Cave In Palo Duro Canyon.