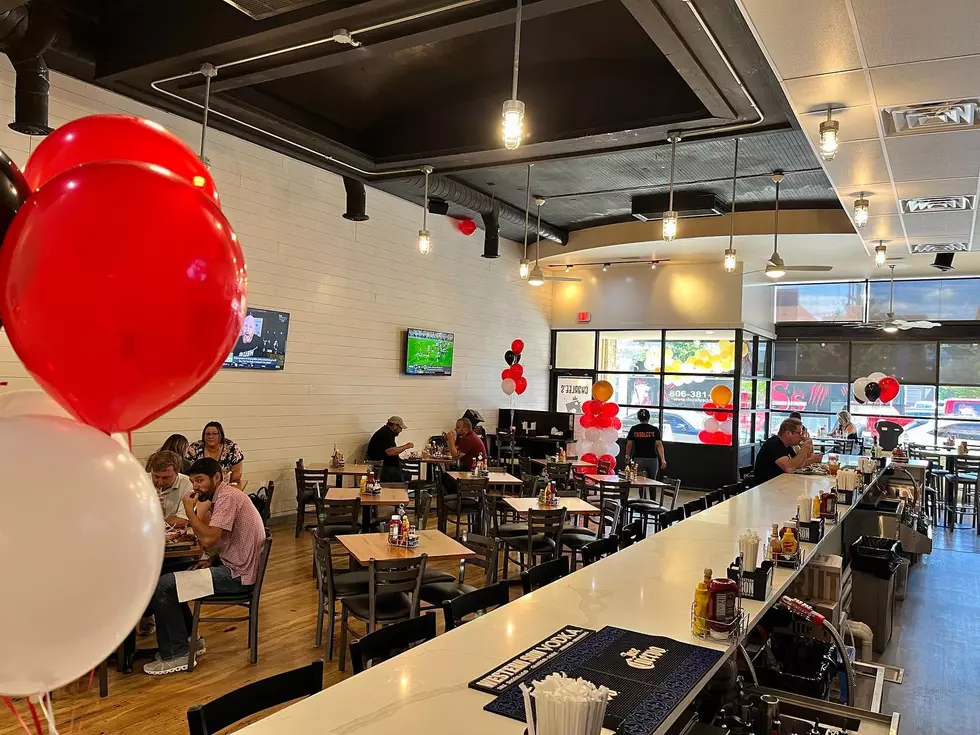 Downtown Amarillo Growing Again With New Restaurant
credit: Charlee's Chicken
Amarillo is pretty much known for one thing. We have some great food. It amazes me how difficult it can be to pick a place to eat because we have a lot of choices. There is absolutely nothing wrong with choices at all.
I am thrilled that Amarillo loves to go out and support all of our new places. Downtown has been growing over the years and has recently added a new place to stop when you are hungry for lunch or dinner.
I am talking about Charlee's Chicken on Polk Street. They took over the former Polk St Eats location at 614 S Polk.
They had a grand opening over the weekend and that is what caught my attention. I noticed it on a friend's page because her husband, David, is a managing partner. He has been managing restaurants in Amarillo in the past so he has what it takes. Heck, the whole team does.

I am excited because it gives us another spot to eat when we are downtown. Oh, and who doesn't love chicken? I am a pretty big fan myself. Never fear they do have a few other items that are not chicken related just in case you are one of those.

Chicken Cooked in So Many Ways
You can enjoy fried chicken, rotisserie chicken even Korean-style chicken. Check out the whole menu HERE. Even their sides are something I could make a meal out of. You have to have okra to be anything here in Amarillo. They also have mac and cheese with green chile. Or even cilantro lime rice. I mean those are just a few of what they have to tempt you.
So as you are making your plans for lunch or dinner just know there is a new place to add to your mix of choices.
New in 2022: All The Restaurants That Have Opened in Amarillo So Far!
We love all the new places for drinks and food! There seems to be so many that we can't keep track of it all so we've made a list and we're adding to it as we go along! Be sure to see what other new places have been featured when you can
I'll Gladly Pay You Tuesday For a Hamburger Today
We Spend Way TOO Much Time at Joe Taco - Downtown