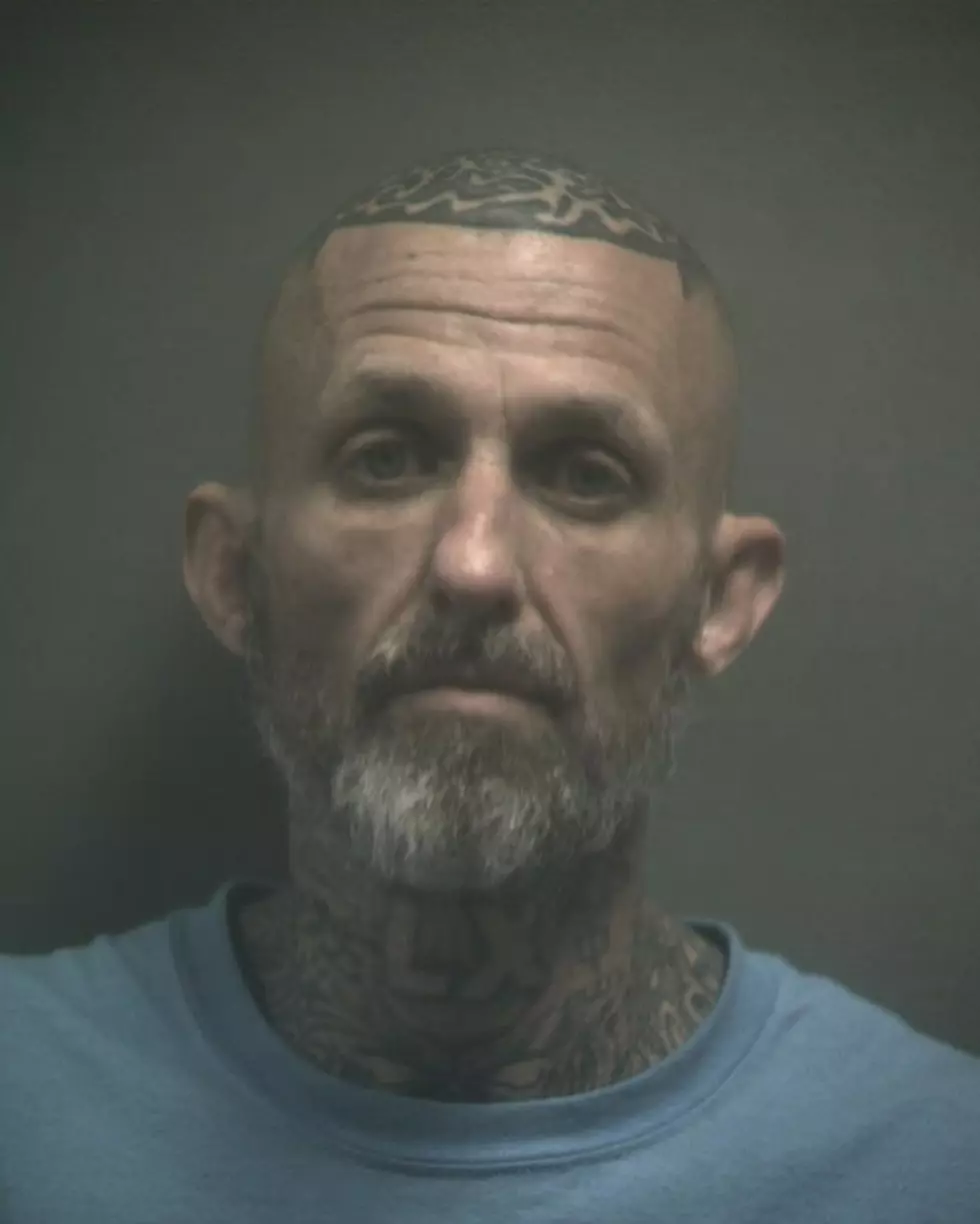 Man Who Crashed Car Through BSA Gets His Day In Court
Randall County Sheriff's Office
It was one of the wild stories back in May here in Amarillo.
You remember it right? The one where the man who had a car full of drugs slammed into the front doors of BSA with his car, then got out and walked into the lobby with a gun. If you forgot, you can catch up here.
Well, we have an update on the case of William Cash Love, and it's pretty much what we would've expected to see.
Love pleaded guilty to one count of "Possession with Intent to Distribute Methamphetamine." As part of the plea deal, it looks like there's nothing related to the gun he went into the hospital with, so that's kind of a big one.
Now Love will await his actual sentencing in the case, but regardless of the plea deal, he will find himself in prison for quite a while. The question remains will they take into account the fact that he was once part of the big Tulia drug bust back in 1999?
Almost all of those defendants received a pardon in 2003 when Rick Perry was Governor. His sentence was also vacated by an appeals court that year. Are they allowed to take that into account?
Here's what Love is facing:
Imprisonment not to exceed 20 years, a fine not to exceed $1,000,000, supervised release for no less than three years once released from prison, restitution to victims or community, and forfeiture of property which includes his car, the drugs in the vehicle, and more.
No word on his sentencing date.
Thrilled to Be There: the Smiling Mugshots of Hutchinson County
Hutchinson County has plenty of people who have committed a criminal blunder (or two). And just like any other bigger city, jail is no fun. However, some of the residents of Borger and Stinnett are believers in keeping their spirits high in the face of adversity.
Not sure what we mean?
Well....let's just say that
Randall County's cheerful inmates
aren't the only ones who seem happy to be arrested....While there's nothing funny about committing a crime, these offenders in Hutchinson County certainly do know how to light up a pod with their smile :-)
Amarillo's Most Wanted: Help Bring These Fugitives to Justice
These are the fugitives who make up Amarillo's Most Wanted
list
. The individuals on this list have been accused of serious crimes and are considered a danger to society.
If you have any information about these FUGITIVES, you are urged to call Amarillo Crime Stoppers at
(806) 374-4400
or submit a Web Tip by visiting
THIS LINK
.
NEVER TRY TO DETAIN THE FUGITIVE YOURSELF!
You do not have to give your name. AMARILLO CRIME STOPPERS will pay a reward of up to $300 and you WILL remain anonymous.
Updated as of 6/18/2022