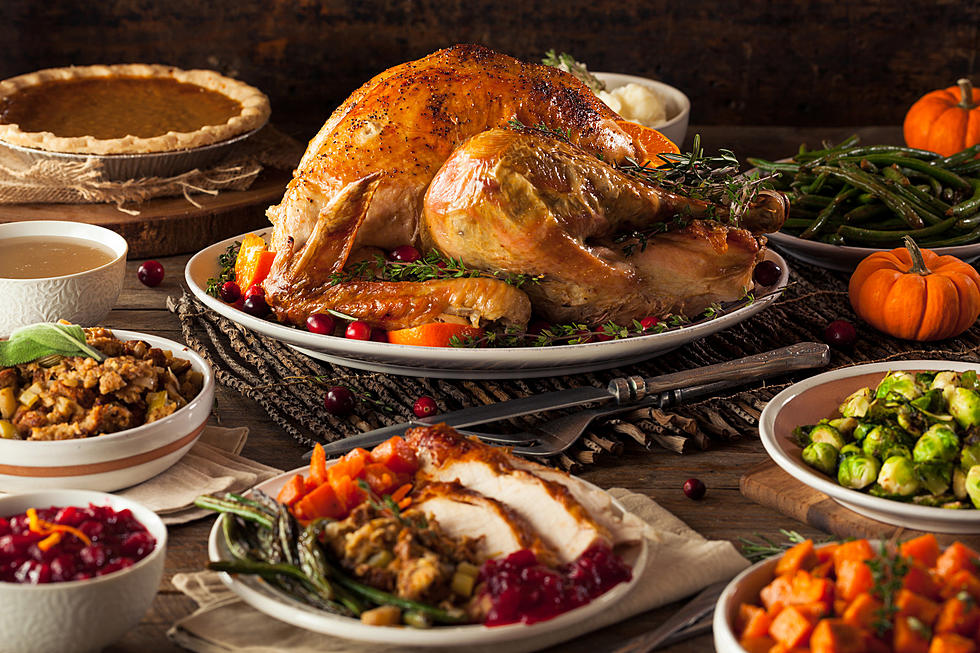 Kramer's Korner: Have We Just Decided To Abandon Thanksgiving?
bhofack2
The second Halloween is a wrap, people start getting into the holiday mood. Planning for Thanksgiving dinner gets underway, figuring out the guest list for said dinner, thoughts on holiday gifts begin.
Crazy enough, it's right around this time that Black Friday deals start dropping. Wait...Black Friday. As in the day AFTER Thanksgiving?
I get it, we've seen Black Friday evolve from being the day following Thanksgiving, to cutting into dinner time during the actual holiday. People started to complain, I was one of them. I get that retailers are trying to beat one another for those dollars, but when I'm eating earlier, later, or just full-on skipping Thanksgiving dinner to shop, it's gone too far.
Thankfully, retailers have started to figure that out and not open their doors so early. I mean, don't forget about the employees who have to give up Thanksgiving so we can get our smoking hot deals for the holidays.
However, I've noticed that the Black Friday deals have now started WAY earlier than actual Black Friday. I mean, retailers were throwing those deals out there at the top of November. A little excessive if you ask me, and almost takes the fun out of Black Friday.
The strange thing about it though is it seems to have spilled over to more things. I've noticed Christmas displays and lights already going up on houses. Now, I know part of that could be related to those companies that go out and hang them for you. They book up fast.
However, I feel like we're in danger of forgetting all about Thanksgiving because Christmas feels like it's starting to take over earlier and earlier each year. Thanksgiving is the penultimate family holiday if you ask me. Christmas a close second.
However, Thanksgiving is the holiday where the WHOLE family comes together, extended family and all. Christmas tends to be reserved for your immediate family. Can we just pump the brakes on Christmas and when it arrives please?
I'm not trying to sound like a Grinch, I promise. I'm just saying we shouldn't forget about the holiday that comes before it. It's an important one, and one we shouldn't forget about.
LOOK: Here Are the 25 Best Thanksgiving movies of all time