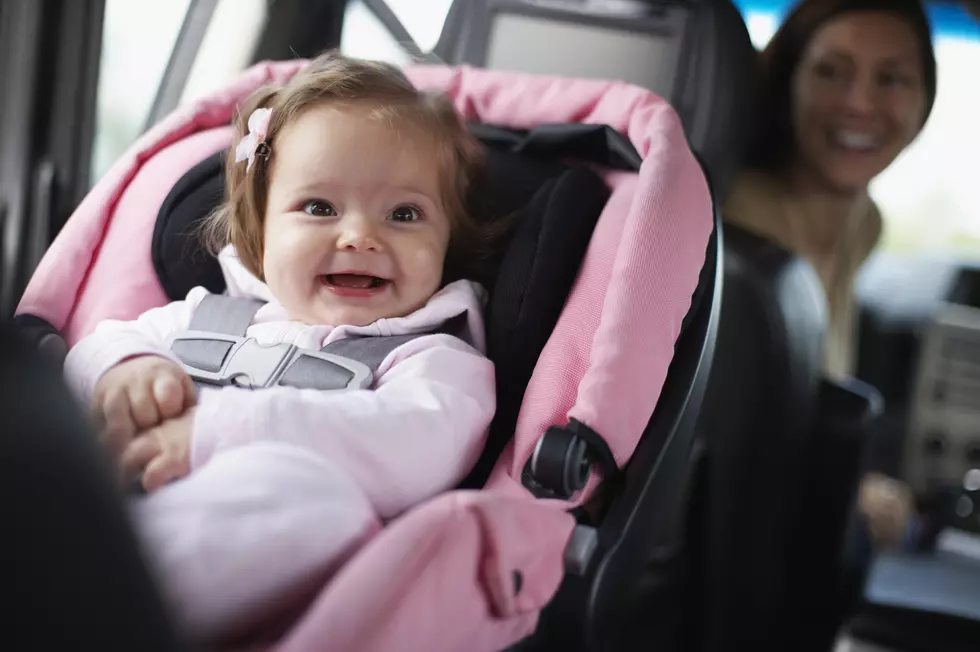 New Amarillo Program Aimed At Child Safety In The Car
Credit: Getty Images
When you have kids, there are a lot of things you begin to think about that weren't exactly high priority thoughts. You question how you're going to raise your kid, how is your life going to change, what do you need to buy, all of these different little things.
They all pale in comparison to this one thought though. How am I going to keep my kid safe?
As a parent myself, it's the one thing I care the most about. I want my kids to be safe, not get hurt, and be able to live well past me and be able to get through school, grow into adults, and have families of their own. It starts with me as a parent and doing everything I can to ensure their safety.
So aside from home, where do we spend the most time with our kids? It's typically in the car taking them somewhere. When they're younger, it's typically to the doctor for a check-up, or just with you in general as you run your daily errands. Each time you put them in that car seat, you have to make sure they are securely in there.
Unfortunately, approximately 46% of car seat are misused, and it puts the kid at risk if you're ever in a car accident.
Thankfully, Amarillo has a new campaign aimed at teaching kids how to properly secure themselves, and remind parents of the importance of buckling them in properly. It's called "Save Me With A Seat" and it was launched by former NASA astronaut Chris Cassidy.
Happening at the Don Harrington Discovery Center this Sunday, September 24th, kids and parents will get to embark on an interactive journey through space, but before they launch, safety measures will have to be implemented. Kids will then strap themselves in PROPERLY for the journey, and parents will be reminded of that importance.
A correctly installed car seat is the best way to keep your kids safe while riding in the car, and let's be honest, if you've tried putting one of those things in your car, you've struggled with it.
Car accidents are the leading cause of child death, and many times, it's because a car seat wasn't installed properly or a child wasn't strapped in the correct way. This program is aiming to help parents (and kids) protect themselves at all times and keep them safe.
7 Wacky Google Reviews of the Lubbock Police Department
There's a lot going on here.