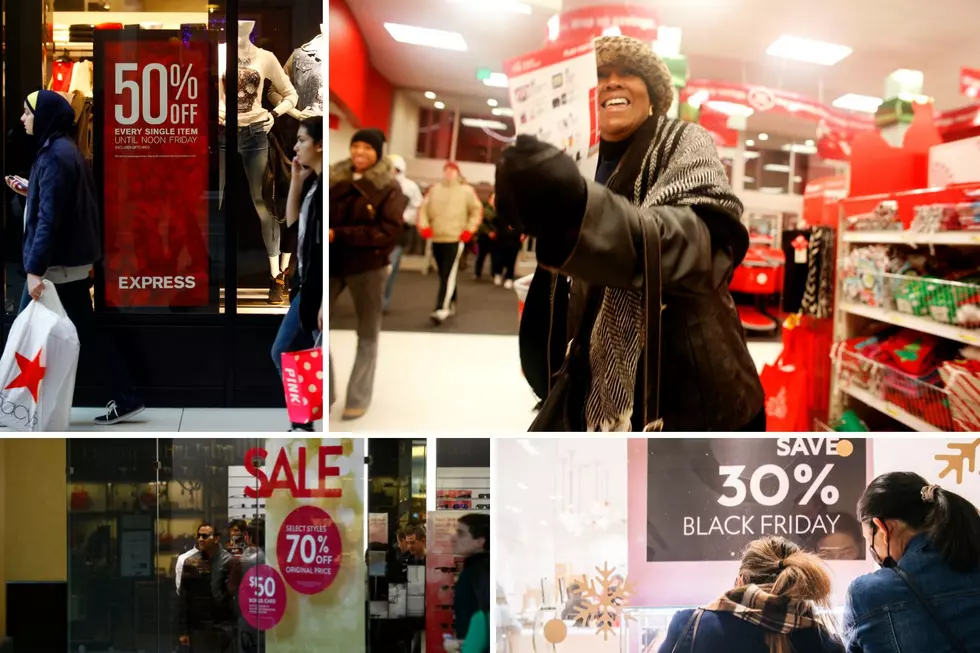 Best Places to Shop on Black Friday May Surprise You
Getty Images
Black Friday is the biggest shopping day of the year.  People actually sit down and put together a game plan and map of all the places they will hit up to shop.
Some people love going out and shopping it's a tradition for them.  Others just stay home in bed or are wrapped up on the couch with a blanket and coffee.  Then the ones that can't get away from Black Friday are your retail workers dealing with all the crazy.
You can go through all the ads and all the deals, but really where are the best stores to shop for Black Friday
According to Wallet Hub, most people stayed at home on Black Friday in 2021, 66.5 million shopped in person, and 88 million shopped online.   Wallet Hub surveyed nearly 4,000 deals from 16 of the biggest U.S. retailers' 2022 Black Friday ad scans and found what stores offer the best deals for Black Friday.  The answer might shock you or you might have known all along, but the best store for Black Friday is:
JCPenney
JCPenney is the best store to shop for Black Friday.  They offer a 64.7% overall average discount, which is the highest of all stores studies.
Stores coming in behind JCPenney aren't local to Amarillo.  Office Depot/Max 49.4%, Kohl's 44.2%, Target, and Big Lots 32.9%, Academy 31.1% Home Depot 30.9%, and Walmart 28.4%.
Here are some of the biggest and best Black Friday discounts.

Now that you know who offers the best Black Friday discounts and where to find the best deals on the items you are looking for, will you go out and Black Friday shop or will you stay home?
Will this season revive Black Friday Shopping, or is Black Friday Shopping slowly dying?
These Are The Best Thanksgiving Specials of All Time
Here are the absolute best Thanksgiving TV specials, including some with a very Texas Twist.
TOP 10: The best holiday TV specials of all time, ranked
LOOK: See what Christmas was like the year you were born