Channing Tatum Sings Pharrell's 'Happy' to Teen With Brain Cancer [VIDEO]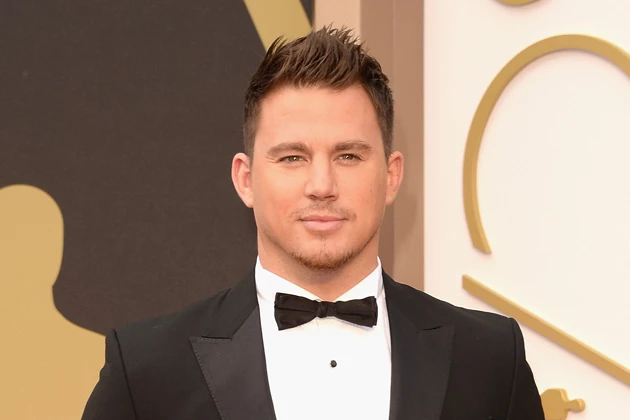 Here's a heartwarming story that will certainly bring tears to your eyes: When 18-year-old Alisa Finley was diagnosed with a Stage 4 brain tumor, she immediately got to work on a bucket list. At the top of her list — what she wanted the most — was a kiss from Channing Tatum, who delivered just that (plus a rendition of Pharrell's hit, 'Happy') in a warm and fuzzy video guaranteed to put a smile on your face.
The two-parter selfie vid (which has since been posted on Alisa's Facebook page) features the '21 Jump Street' actor smiling broadly as he as he sends his genuine, heartfelt message to the teen.
"Love ya, mama," Tatum says into the camera. "Just know that you're loved and that we give you a big ol' kiss from over here."
The video then cuts to the actor and his wife, Jenna Dewan-Tatum, on the red carpet at the Vanity Fair Oscars party, where they sing and dance along to 'Happy' by Pharrell Williams. (Emma Roberts also makes a brief cameo appearance, poking her head in and throwing up the peace sign.)
"Alisa, hello my love," Channing says into the camera before breaking into song. "We're just here and just want to give you a big ol' kiss and say we love you."
Watch Channing Tatum's heartwarming video below:

Source:
Channing Tatum Sings Pharrell's 'Happy' to Teen With Brain Cancer [VIDEO]