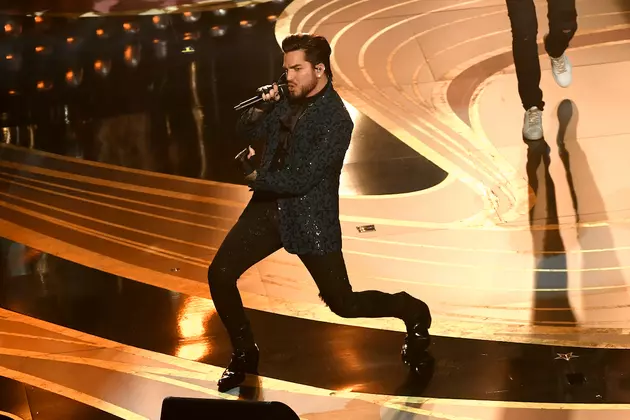 Adam Lambert Goes Instagram Official With New Boyfriend
Getty Images
On Tuesday that singer went public about his romance with Javi Costa Polo, posting several photos of the two of them cuddled together. The first photo shows the couple in what looks like a photo booth, smiling for the camera. Polo can be seen sticking out his tongue while Lambert smiles. The second image shows the 37-year-old American Idol alumni kneeling down, holding his boyfriend's legs.
"LUV U," Lambert captioned the image.
Lambert also shared a photo of himself and Polo on his Instagram Story. In it, his beau  appears to be sleeping.
"Lap nap," the singer wrote.
Fans flocked to the comments to question the new relationship, particularly how long it's been going on. One fan wrote, "So @adamlambert, you're finally making it official? You're with @javicostapolo as a couple?"
"Honey, we have been official for months. IG isn't the gatekeeper of our truth!" Lambert responded.
Polo proved just how long they've been together. He posted a screen shot of himself sitting next to Lambert at the 2019 Oscars.
In the past, Lambert has spoken about what a difficult time he's had finding love. In 2015, he told ET Online he wrote the song "Ghost Town" about his dating life.
"There are moments where I wonder to myself, 'Am I gonna fall in love again? Or ever? To the way that I feel like I want to?'" he said at the time. "Is my heart a ghost town? I don't know."
Congratulations to the happy couple.
LGBTQ Celebrities Who Came Out in 2018