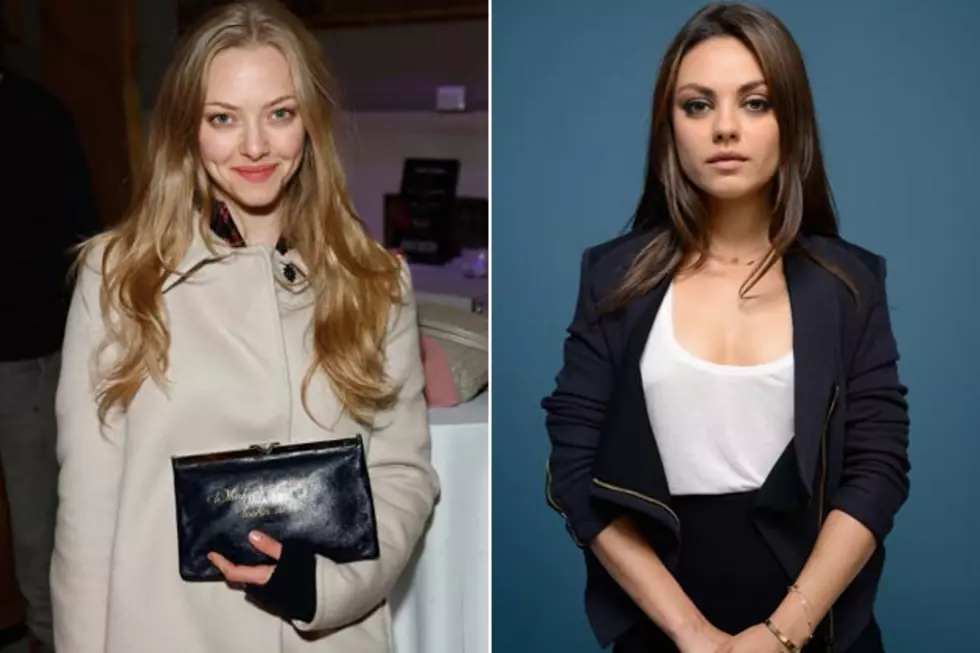 Amanda Seyfried Replacing Mila Kunis in 'Ted 2′
Cindy Ord / Larry Busacca, Getty Images
'Ted,' the hilarious and foul-mouthed film that went on to become the top-grossing R-rated comedy of all time after it hit the multiplex in 2012, will see a major cast change for 'Ted 2,' the sequel.
Female lead Mila Kunis, who played Lori, the girlfriend of Mark Wahlberg's John and the semi-nemesis of his potty-mouthed teddy bear, is being replaced by Amanda Seyfried.
Deadline reports that director Seth McFarlane (last year's Oscar host, as well) is casting the sequel and that Seyfried will play a new lead, with Kunis in a small role, if any. Kunis' Lori was the voice of reason and sometimes found herself battling the bear for her BF's attention in the first film. Perhaps her character's exit will inform the new film's plot. Who knows – we're excited, though!
The decision is merely a creative one, as McFarlane is going in a different direction with the followup. There was no fallout between him and his longtime frequent collaborator Kunis, who also voices Meg in his 'Family Guy' series.
Both Seyfried and Kunis are gorgeous and talented actresses with doe eyes. It'll be interesting to see Seyfried go up against tough-talking, cuss-spewing Ted, who is voiced by McFarlane.
PopCrushers, what do you think about this cast change? Do you prefer Seyfried to Kunis? Or vice versa?