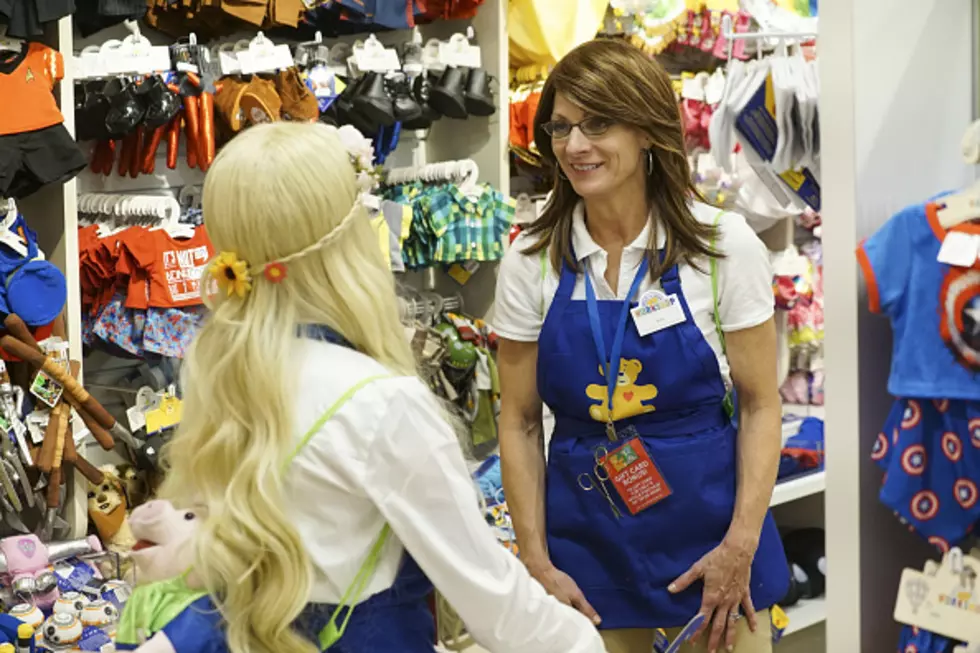 Bears Loose In Amarillo? Build-A-Bear Opens In Amarillo
CBS via Getty Images
Making your Walmart shopping list? Now you can add a specially made furry friend to your list. Build-A-Bear Workshop has opened in the Coulter Walmart location.
Build-A-Bear is a destination for kids and even adults to make their own custom stuffed animals. Build-A-Bear has a wide variety of furry friends and accessories to please kids of all ages.
The Build-A-Bear workshop also includes a brand-new collection, Condo Cubs, starting at $10 each.
Here's more about Build-A-Bear from their website:
Build-A-Bear is a one-of-a-kind global brand that kids love and parents trust. With more than 20 years of making special memories one furry friend at a time, we're grateful to the millions of Guests around the world who will always be part of our family, with special stories of their own.
We now look forward to welcoming our next generation of Guests, as kids who grew up loving their furry friends introduce Build-A-Bear to their own children — who will no doubt make memories of their own!
After the creation of over 160 million furry friends and countless more smiles, the Build-A-Bear Workshop experience will always be at the heart of who we are, and serve as the special place for families to go to have fun and make customized furry friends and special memories.
The Coulter Walmart Build-A-Bear with be open daily from 10am-8pm.
To book a Build-A-Bear party, or for more about the store click here.