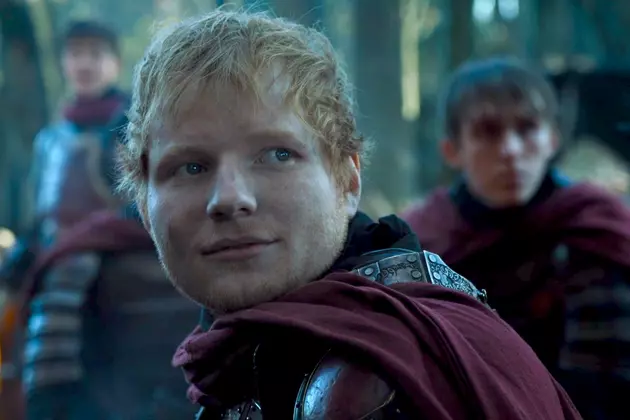 Ed Sheeran Reacts to His 'Game of Thrones' Character's Apparent Fate
HBO
Then, Arya Stark (played by Maisie Williams) shows up on a horse and says she doesn't recognize the tune to which he responds, "it's a new one." That's it—those are pretty much the only words he utters in the whole scene.
But, during Sunday (April 14) night's season eight premiere, GoT gave Sheeran one final shoutout after the topic of the Lannister soldiers came up during a scene with Bronn, played by actor Jerome Flynn. One of the women he's with mentions a man named Eddie who "came back with his face burned right off. He's got no eyelids now."
"Thanks @gameofthrones, I knew I was a survivor," Sheeran quipped on his Instagram Stories.