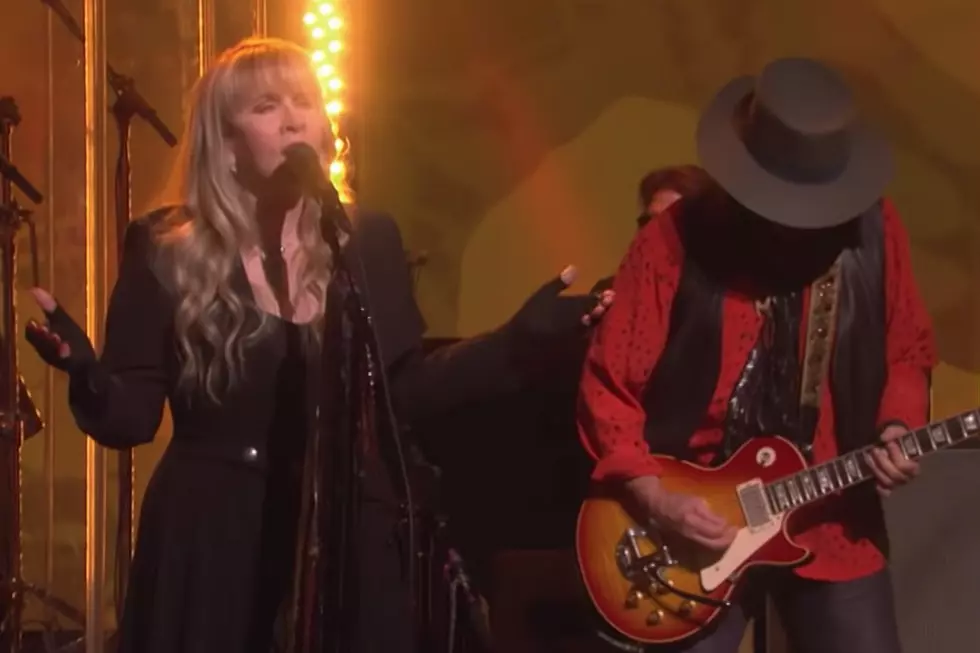 Watch Fleetwood Mac Debut New Lineup on 'The Ellen DeGeneres Show'
YouTube
They played two classic songs, "The Chain" and "Gypsy," which you can watch below.
Host Ellen DeGeneres introduced the group by saying that it's sold more than 100 million albums and calling Fleetwood Mac "one of the most iconic bands in music." Finn quickly answered fans' questions about how his voice would fit in place of the departed Lindsey Buckingham by taking the lead on "The Chain."
Campbell then switched guitars in order to play the song's outro solo. For "Gypsy," Campbell pulled double-duty, playing guitar as well as the song's keyboard hook.
After "The Chain," DeGeneres hugged Stevie Nicks and briefly spoke with the singer. The host acknowledged that it was a thrill to have them on her show because Fleetwood Mac usually don't perform on TV.
Nicks introduced Finn and Campbell and promoted the band's upcoming tour. DeGeneres added that her show is giving away a pair of tickets to every date. You fans can enter the contest at her website.
Fleetwood Mac's tour begins on Oct. 3 at the BOK Center in Tulsa, Okla., with the first leg wrapping up with two nights at the Forum in Los Angeles on Dec. 11 and 13.
They'll return to the road on Feb. 5 with a concert at the Toyota Center in Houston and conclude on April 5 at the Wells Fargo Center in Philadelphia. You can see all the tour dates here.
Fleetwood Mac Lineup Changes: A Complete Guide