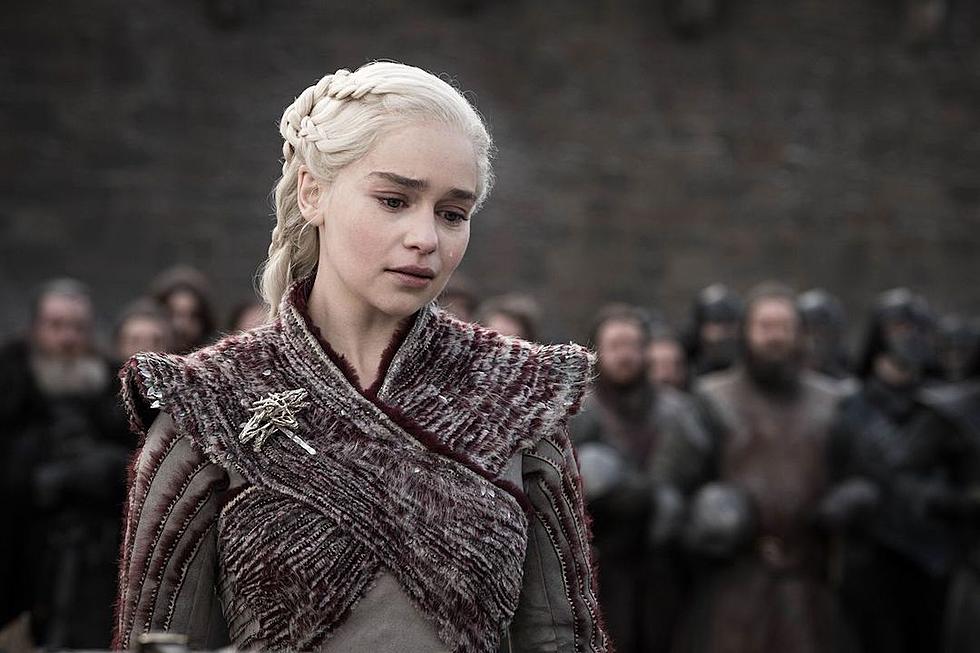 Parents May Now Regret Naming Their Kid After This 'Game of Thrones' Character
HBO
WARNING: Major Game of Thrones spoilers ahead.
Sunday night's penultimate episode of Game of Thrones was filled with fire, blood, and a mad queen. After giving some hints that Daenerys Targaryen (aka Khaleesi) was descending into madness, the show's writers had the fan-favorite character completely lose her marbles during "The Bells" — torching all of King's Landing with dragon fire, and killing thousands of innocents in the process. No matter the clues given along the way, Dany's unforgivable act was out of character.
Throughout the series, she has been loved for her strong will, independence and ability to endure anything that's thrown her way. As such, 560 female babies were named Khaleesi and 163 were named Daenerys last year, and that's just in the United States. So how do the parents of Khaleesis and Daeneryses feel after seeing their hero become a villain? One mother spoke to The Daily Beast about her reaction to the surprising turn of events.
"I'm kind of in shock," said Jasmine Estrada, whose 6-year-old daughter is named Khaleesi. "It was kind of disappointing that her power trip took over. That was not cool."
The Miami native still stands by the "cool and powerful" name, but added: "I definitely don't like the outcome of what she represents. So it's kind of bittersweet right now."
"She's going for what she wants," said the mom to an 11-month-old Khaleesi.
"What girl hasn't overreacted when they see their whole world crumbling around them?" another mom said. "I feel for her. I'm just bummed Jon and her have to be related. I wanted them to live happily ever after."
Now that it looks like Dany most likely won't be sitting on the Iron Throne after this week's finale, who will? Gamblers have their money on someone who might shock you.
Then & Now: The Cast of 'Game of Thrones'