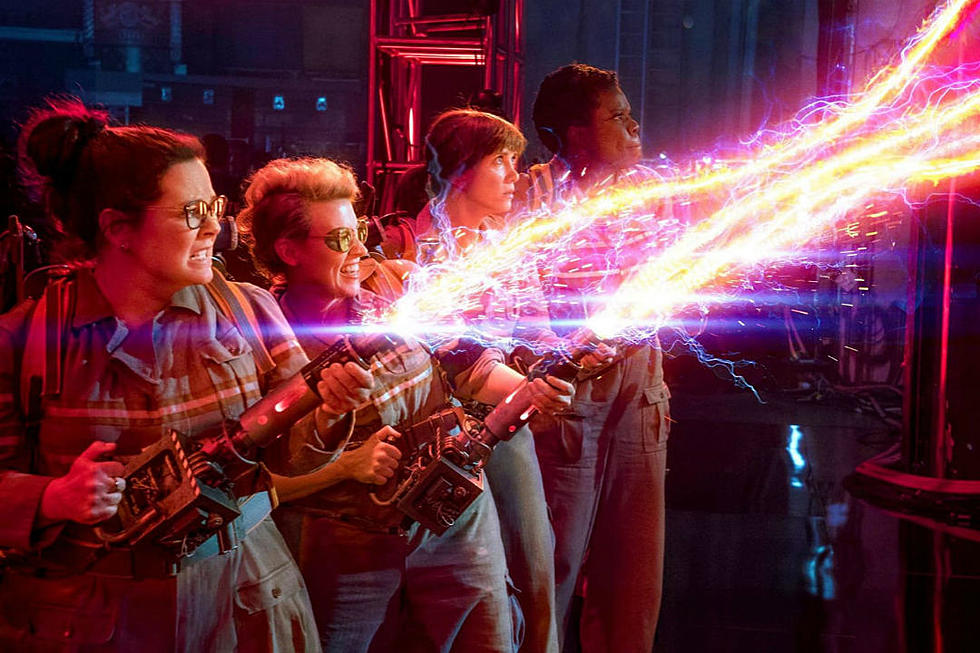 The 'Ghostbusters' Battle Stay Puft and Blast a Giant Ghost in the Crotch in New TV Spots
Sony
Yes, yes, our old pal Stay Puft the giant marshmallow man is back in these new TV spots for Paul Feig's Ghostbusters, but the real delight here is watching Melissa McCarthy fire her proton pack at the crotch of a huge, sinister version of the iconic logo. "How do you like that?!" she shouts, and I think the only response is, "Very much, please continue."
Sony has released four new spots for the upcoming reboot, showing off a few more of the ghastly villains our heroes will be battling on the big screen. There are a couple of familiar paranormal faces — Stay Puft, Slimer — but there's also a formidable new villain, which was revealed last year when a photo of an official action figure from the film started making the rounds. The ghost looks like a massive, evil version of the classic Ghostbusters logo, and given the sexist backlash from fans of the original film, you could take that as a metaphor.
Here are the other three TV spots, featuring a solid Patrick Swayze joke and some great moments with Kate McKinnon, who already seems to be the MVP of this reboot:
Ghostbusters also stars Leslie Jones, Kristen Wiig, Chris Hemsworth, Andy Garcia, Cecily Strong, Matt Walsh, Michael K. Williams (who we haven't seen yet in any of the marketing materials, weirdly) and newcomer Neil Casey as the film's villain.
The reboot hits theaters on July 15.