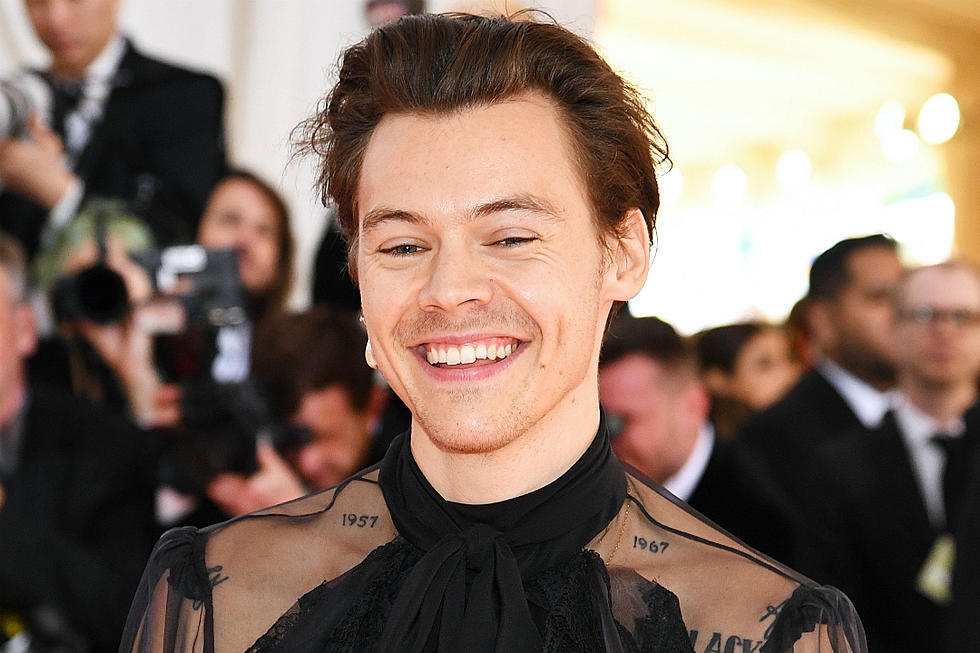 Harry Styles Confirms His Sexuality Doesn't Have a Fine Line
Dimitrios Kambouris, Getty Images
For years, the "Cherry" hitmaker has been asked whether he's bisexual, however, he's never really provided anyone with a definite answer. Then, in October, he sent Twitter into a frenzy when he released his single "Lights Up" on National Coming Out Day, which led people to believe the song was Styles' way of coming out as bi.
Though he's never labeled his sexuality, the 25-year-old musician made it very clear that it doesn't have a fine line. In fact, he thinks "sexuality's something that's fun."
"Am I sprinkling in nuggets of sexual ambiguity to try and be more interesting? No," Styles admitted. "In terms of how I wanna dress, and what the album sleeve's gonna be, I tend to make decisions in terms of collaborators I want to work with. I want things to look a certain way. Not because it makes me look gay, or it makes me look straight, or it makes me look bisexual, but because I think it looks cool."
The reporter also asked the former One Direction singer if he'd ever been asked point-blank about whether or not he's bisexual — and his response was refreshingly candid.
"It's not like I'm sitting on an answer, and protecting it, and holding it back," he said. "It's not a case of: I'm not telling you cause I don't want to tell you. It's not: ooh this is mine and it's not yours. It's: who cares? Does that make sense."
Styles also discussed his clothing choices and why it's really no big deal that he dresses a little more feminine sometimes, including when he donned a black lace blouse and pearl earring at the 2019 Met Gala.
"What women wear. What men wear. For me, it's not a question of that. If I see a nice shirt and get told, 'But it's for ladies.' I think: 'Okay? Doesn't make me want to wear it less though'," he explained. "I think the moment you feel more comfortable with yourself, it all becomes a lot easier. A part of it was having, like, a big moment of self-reflection. And self-acceptance... I think it's a very free, and freeing, time."
Last week, Styles finally dropped his new album, Fine Line, as well as performed a special concert at The Forum in Los Angeles. He'll also embark on a world tour in 2020, which kicks off in April in the U.K and will see him perform in cities across Europe, the U.S., Canada and Mexico. Tickets and more information is available here.
Bisexual and Pansexual Celebrities