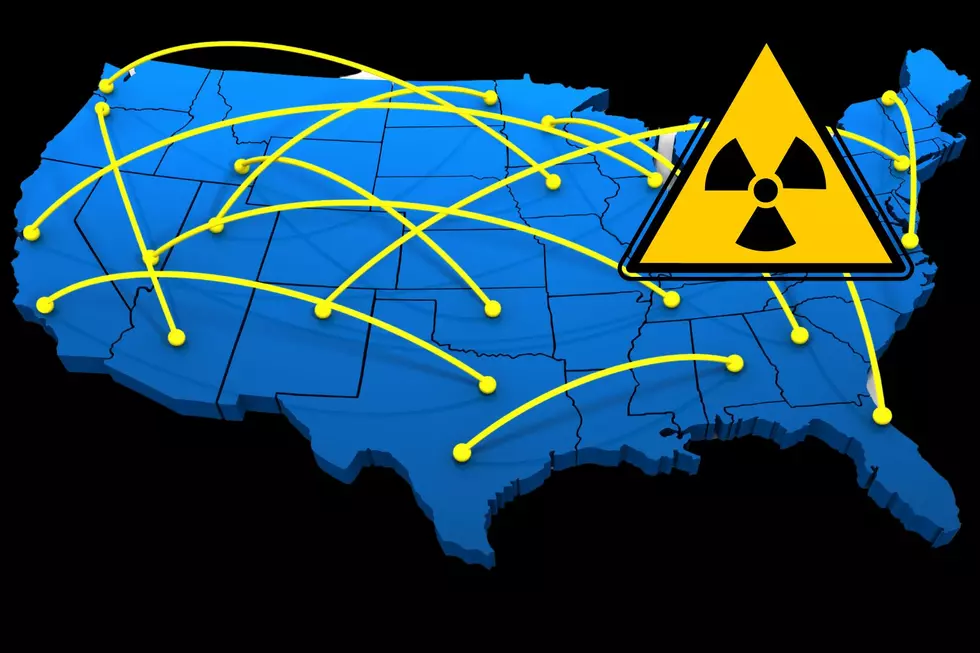 Nuclear Attack: 15 Worst Places You Can Be Include This Texas City
Canva
No one likes to think about it, but the threat has been around for a long time, and recent events have increased worldwide concerns of nuclear safety in Ukraine.
To prepare for the unthinkable, 24/7 Wall St. ranked 15 different areas to determine the worst place to be during a nuclear attack on the United States. Killeen, Texas (home of Ft. Hood) didn't make the list, but another city in our state was ranked in the top ten.
Worst Places To Be for Nuclear Attack in US
Business Insider mapped the 15 strategic military areas most likely to be attacked first to neutralize American nuclear capabilities, based on the book Atomic Audit: The Costs and Consequences of US Nuclear Weapons Since 1940, by Stephen Schwartz.
24/7 Wall St. used several factors to determine likely targets, including population density, emergency preparedness of cities, and evacuation speed based on commute times along with potential traffic issues. Projected fatalities and injuries were averaged using the site Nukemap.
The number one area is pretty obvious. 24/7 Wall St. names the entire area of Washington, DC/Maryland, and Arlington/Alexandria, Virginia as the worst place to be in the event of a nuclear attack. This would be mainly due to multiple potential targets, which include the Pentagon, the White House, Congress, CIA headquarters, a nuclear power plant (Calvert Cliffs in Maryland), and North Anna's Nuclear Generating Station in Virginia. The area's population ranks fourth highest out of 15 cities on the list, and the evacuation rank is the fifth worst overall.
Worst Place in Texas For Nuclear Attack
Listed in sixth place, Houston/The Woodlands/Sugar Land is a likely civilian target in the event of a nuclear attack on America. 
The health department in Houston, Texas specifically mentions radiological incidents in its emergency preparedness plan, as the closest nuclear power plant, South Texas Project Nuclear Generating Station, is about 65 miles from the outskirts of the metro area. This spot has the eighth highest population density out of 15 cities, and the seventh worst evacuation ranking.
See the full list of all 15 places at 24/7 Wall St.
The Most Dangerous City in Texas for 2022 May Surprise You
According to FBI statistics
, Texas had
438
violent crimes and
2,562
property crimes per 100,000 residents as of this year. For every 100,000 residents, there are
224
police officers statewide.
Crime rates are expressed as the number of incidents per 100,000 people.
Texas Crime Statistics By City
Check to see how crime compares in your city versus elsewhere.