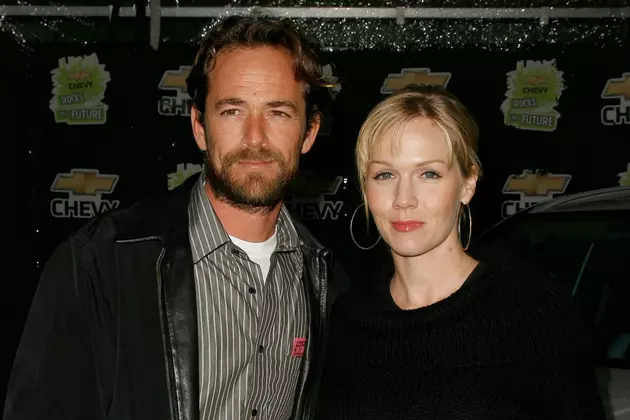 Jennie Garth Slams Fans Who Dissed Her For Not Sharing Luke Perry Tribute
Mark Davis, Getty Images
So, when she took to Instagram to celebrate International Women's Day on Friday (Mar. 8) by sharing a photo of her three daughters, fans quickly hit up the comments section to call her out for not giving the late actor a proper tribute. Many expected—and have even been waiting—for Garth to speak out about his death, but she never did.
But, when she saw all the hate she was receiving on her photo, she clapped back, writing, "Hey everyone... I chose to post a pic of my girls today. Because they are my life. Because today is a day to celebrate all women. It took a lot for me to want to celebrate anything. I thought about it and I know that's the way my dear friend would have wanted it."
"His kids were his life. And anyone who knew him knows that and knows he didn't give a f*#k about social media," she continued. "So please don't assume or judge or make rude comments. That's really uncool. Sincerely, Jennie."
Meanwhile, Perry's other 90210 castmates—including Shannen Doherty, Jason Priestley,  Tiffani Thiessen, and Ian Ziering—all posted incredibly touching tributes in the days following his death.
Stars We Lost in 2018