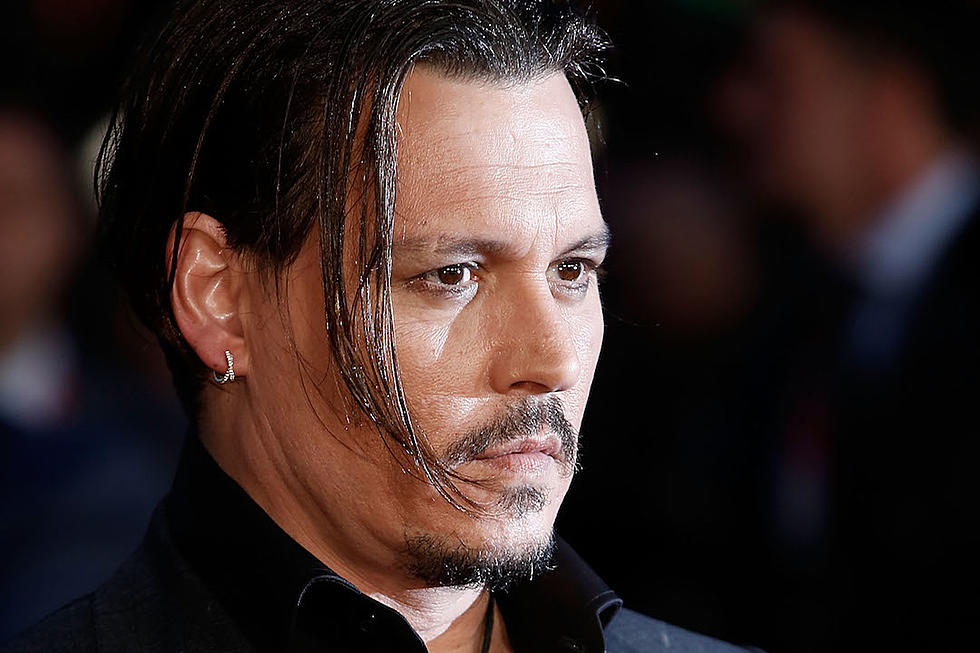 Johnny Depp Sued For Alleged Assault and Battery on 'City of Lies' Movie Set
John Phillips, Getty Images for BFI
Looks like Johnny Depp's found himself in trouble...again.
The actor who quickly went from the public's most-loved to most-hated list has now been sued for alleged assault and battery by one of the City of Lies crew members—Depp's latest film, where he plays a former LAPD detective investigating the murders of The Notorious B.I.G. and Tupac Shakur.
According to court documents obtained by Entertainment Tonight, a location scout by the name of Greg "Rocky" Brooks alleges that during a shoot in Los Angeles in April 2017, Depp became irate when production ran out of time at a certain location and "angrily and forcefully punched [Brooks] twice in the lower left side of his rib cage."
After assaulting him, Brooks claims Depp then yelled "I will give you one hundred thousand dollars to punch me in the face right now!"
"[Brooks] still did not react and Depp continued to scream and berate him in front of a set full of people until Depp's own bodyguards physically removed Depp from the scene," the lawsuit states, claiming that "Throughout the altercation, [Brooks] noticed that Depp's breath reeked of alcohol." Brooks says he believes Depp had been "drinking and using drugs throughout the day on set."
Following the incident, Brooks claims he was asked to write and sign a declaration that he wouldn't sue the production. After he allegedly declined, his services were terminated.
In addition to Depp, Brooks is also suing City of Lies director Brad Furman and the film's production companies for assault and battery, intentional infliction of emotional distress, negligence, negligent hiring and retention of unfit employee, negligent supervision of employee, hostile work environment, wrongful termination in violation of public policy, retaliation, and negligent infliction of emotional distress.
The plaintiff is asking each of the defendants for both general and punitive damages, to be proved at trial, as well as the cost of the suit and "such other and further relief as the court may deem just and proper."
Celebrities Involved in Career-Ending Scandals