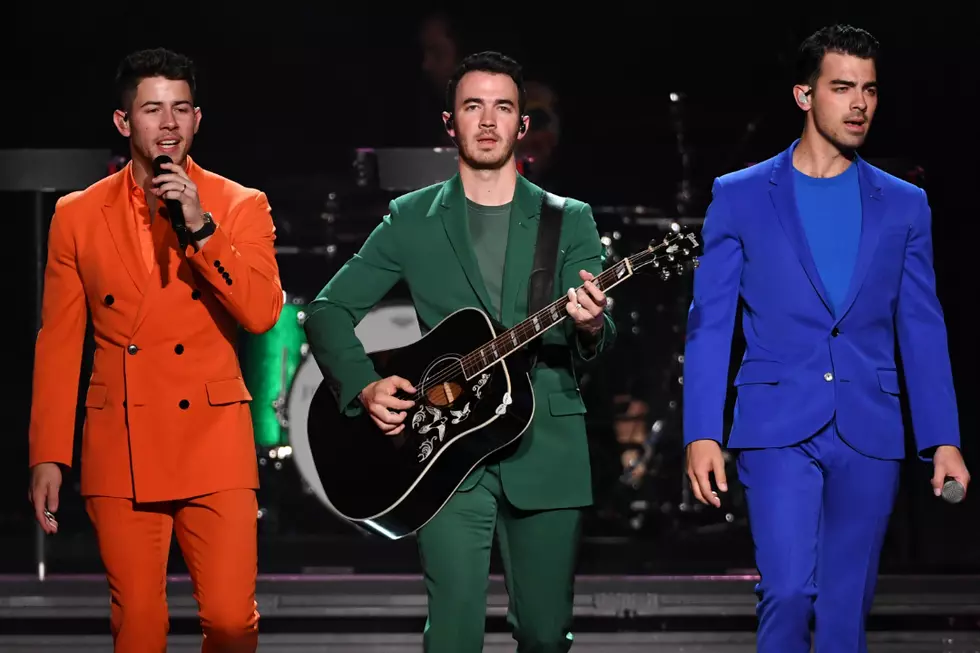 Jonas Brothers Announce Christmas Song 'Like It's Christmas'
Ethan Miller, Getty Images
The Jonas Brothers announced they're releasing a new holiday song called "Like It's Chrismas" this week.
On Monday (November 4), the band confirmed the exciting news via social media alongside artwork for the single that sees Kevin, Joe and Nick Jonas donning red Santa hats. In the caption, they also paid tribute to the Queen of Christmas Mariah Carey and revealed the original track will drop this upcoming Friday, November 8.
"Mariah Carey has given the world the green light, so the holiday season has begun!!! Our brand new original Christmas song #LikeItsChristmas is out on Friday people," the JoBros wrote.
It's unclear if they're releasing this one single or if a Christmas album is coming too, but we're excited to get the holiday countdown officially started. Of course, this isn't the first Christmas song the brothers have released. In 2007, they dropped the track "Girl of My Dreams" as part of the Disney Channel Holiday album, which featured lyrics like:
"You can take these presents underneath my tree
You can take this awesome scarf my grandma made for me
You can take these boxes tied up with string
'Cause all I want for Christmas is the girl of my dreams"
The Jonas Brothers are currently on their Happiness Begins Tour, which kicked off on August 9, 2019, and ends February 22, 2020. Tickets and show information are available here.
Disney Stars Then + Now