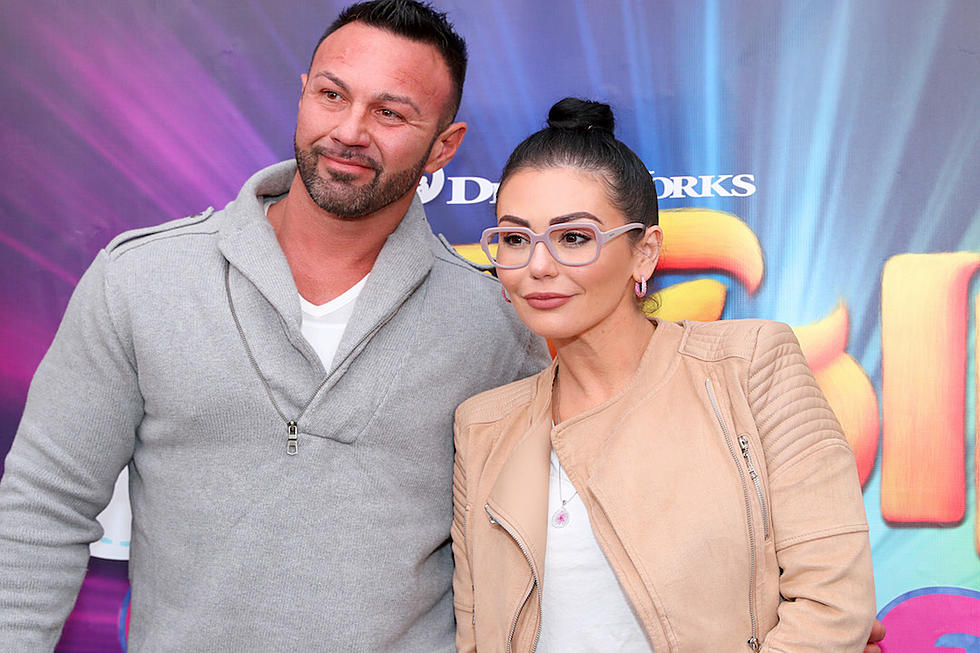 Jenni 'JWoww' Farley Shares Sweet Video of Son Greyson Speaking After Confirming Autism Diagnosis
Cindy Ord/Getty Images for Feld Entertainment
The Jersey Shore star posted a video of 2-year-old Greyson repeating colors just days after she revealed his autism diagnosis. The tiny tot can be heard saying words like "red," "yellow" and "blue" to his mother.
"The way he says Yellow makes my heart explode," she captioned the sweet video.
Farley, 32, first opened up about her son's diagnosis in an interview with Hollywood Life, though she previously discussed his speech delay on Jersey Shore: Family Vacation. She shared with the publication that her son was in weekly therapy, which would be intensifying due to his struggles with speech and other things.
"He has co-therapies [every] week but we're going to step it up a notch soon and get him ABA [applied behavior analysis] treatments, speech therapy," she shared. "Not that he couldn't speak, but he would never know what his shoe is or if you said, 'Greyson,' he actually didn't even know his name at one point until he was a little over two. So now that he's understanding simple words, he's come so far."
After making the reveal, she posted a photo of Greyson working with his ABA specialist. Farley added that she was "pissed" about how news of his diagnosis broke, telling her followers, "The article was suppose to be about my brand @naturallywoww and how its expanding to a children's line in HONOR of Greyson and Meilani."
"@naturallywoww and I will be donating some of its profits to autism organizations that help children like my son...because that's the only message I intend to spread in my sons name...love and acceptance," Farley added.
'Jersey Shore' Cast Through the Years