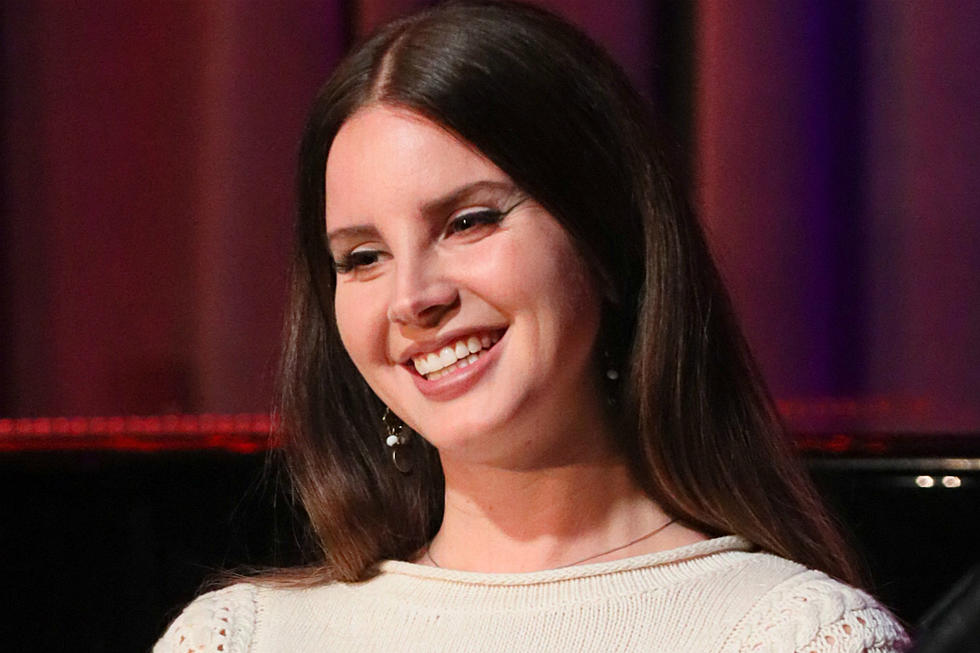 Lana Del Rey Goes Instagram Official With 'Live PD' Boyfriend Sean 'Sticks' Larkin
Rebecca Sapp, Getty Images
On Monday (December 16), the "Summertime Sadness" singer, who has been dating the Oklahoma police officer and Live PD host for a few months now, finally shared a photo with the new man in her life. The sweet shot sees a smiling Del Rey holding onto Larkin's arm as he kisses her on the top of her head.
She captioned the picture with a heart and orange emoji and it appears as though it was taken in her dressing room backstage during one of her recent concerts.
The two first sparked dating rumors in September after they were photographed in New York City's Central Park. Though they've kept their relationship relatively quiet since then, it looks they're getting more serious.
After the photos were released, Del Rey opened up about her new romance in her Los Angeles Times profile, in which she joked about understanding why fans are so interested in her private life. "I care about what Bob Dylan is doing right now," she said. "I'm curious to know if he's wearing a hoodie or a blazer. I get it."
"It's funny because I was with someone for years and we never had that problem," the 34-year-old added. "The thing is, he's a good cop. He gets it. He sees both sides of things."