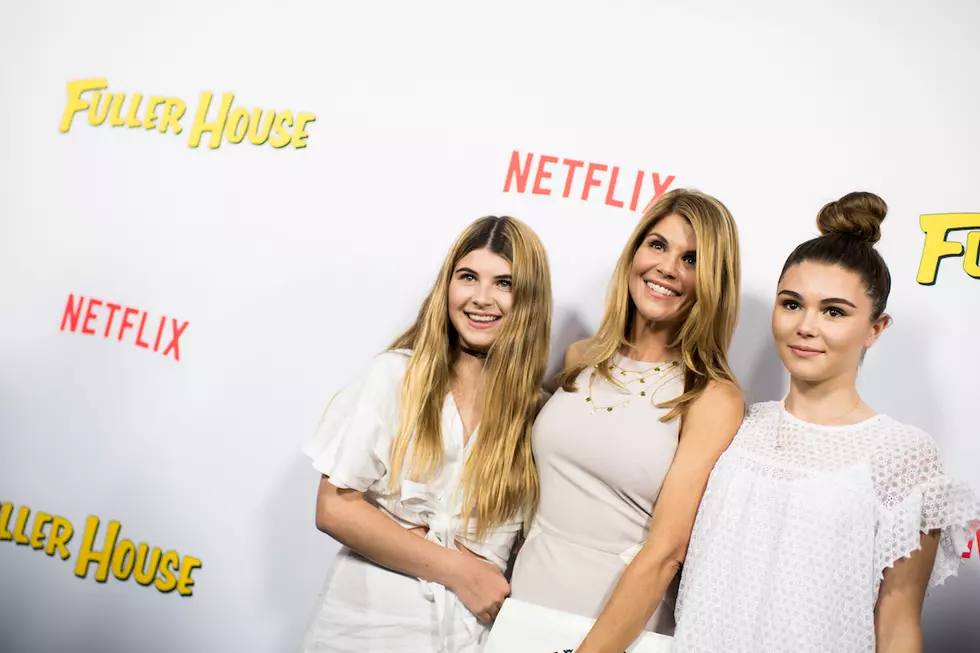 Lori Loughlin's Daughters Face Expulsion Amid College Admission Bribery Scandal
Emma McIntyre, Getty Images
As the investigation dubbed "Operation Varsity Blues" continues to unfold, it's clear the parents aren't the only ones facing repercussions for their actions.
According to The Blast, Lori Loughlin's daughters who currently attend University of Southern California (USC) could be expelled because of the alleged bribe their parents paid to get them both accepted into the school.
A USC rep told the outlet that they plan to "conduct a case-by-case review" for current students and graduates who could be connected to the scandal and said they "will make informed, appropriate decisions once those reviews have been completed."
Any prospective students currently applying "who are connected to the scheme alleged by the government will be denied admission to USC."
The Fuller House star's younger daughter Olivia Jade is probably the most well-known student to be connected to the case. She's famous on Instagram and YouTube, garnering 1 million followers and 2 million subscribers, respectively. When the news broke, a video she posted over the summer about not being very interested in school began circulating, which will not help her case.
"I don't know how much of school I'm gonna attend but I'm gonna go in and talk to my deans and everyone, and hope that I can try and balance it all," she said in the video. "But I do want the experience of like game days, partying…I don't really care about school, as you guys all know."
Loughlin was arrested on Wednesday and is being charged with conspiracy to commit mail fraud and honest services mail fraud after allegedly paying $500,000 for her daughters Isabella Rose, 20, and Olivia, 19, to be designated for the school's row team despite never participating in the sport. She was later released after posting a $1 million bond. Her husband, Mossimo Giannulli, was brought into custody on Tuesday (March 12).
Actress Felicity Huffman is also embroiled in the scandal and was arrested Tuesday morning after seven FBI agents showed up at her home with guns drawn. She was later released after posting a $250,000 bond. The affidavit accuses Huffman of rigging her daughter's SAT scores and paying $15,000 to a fake charity run by William "Rick" Singer that was really a bribe money front. Singer is being named as the scheme's ringleader and is facing up to 65 years in prison.
Celebrities Who Smiled in Their Mugshots