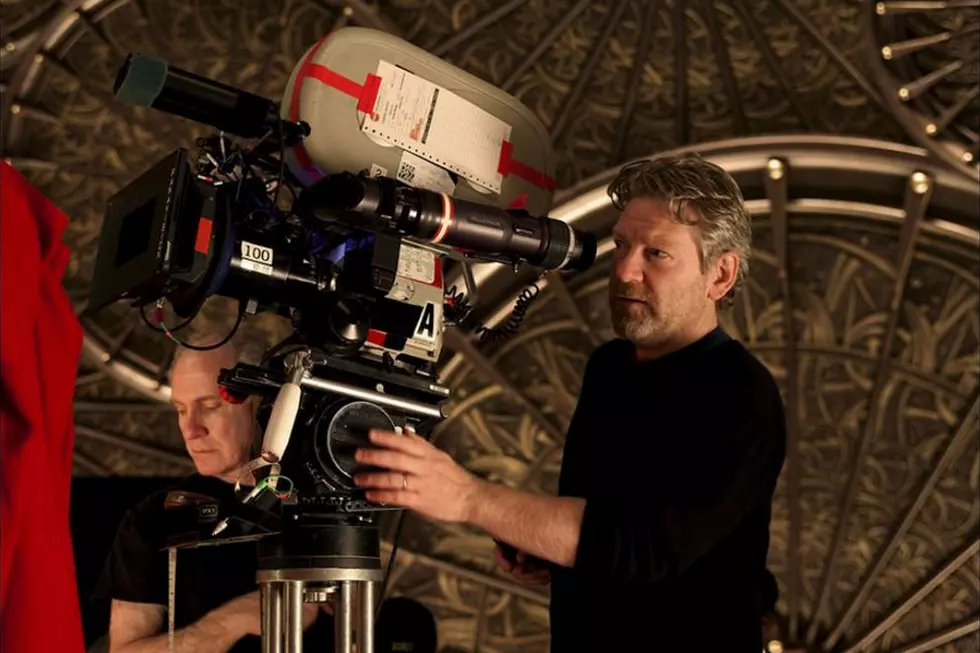 See the Cast of Kenneth Branagh's 'Murder on the Orient Express' in Fur and Pearls in First Photos
Marvel Cast
The magazine debuted the first look at the cast in all their luxurious pearls and furs, plus new details on their characters. Doing double duty as director and lead, Branagh stars as Hercule Poirot, the well-dresses Belgian detective at the center of Christie's 1934 novel investigating a stabbing on the titular locomotive. Stopped by a snowdrift, Poirot interviews a series of travellers to catch the killer stuck on the train. Just so you don't have to break your neck looking at the sideways cover, here's an upright version of the photo full of a variety of mustaches, suave threads, and Judi Dench with a pup.
The magazine also debuted new photos spotlighting each character. Branagh's detective sports a goatee and gigantic mustache. The actor-director said of his character: "He has a military background, he's a former policeman, and so there's a kind of action-man quality to him."
Johnny Depp, looking a lot like Mortdecai on a train, plays the fugitive Mr. Edward Ratchett in the film. The director described Depp's rich businessman as a "paranoid, haunted and lethal" man.
Josh Gad plays Depp's assistant Hector MacQueen, a "numbers guy" with a lot beneath the surface. Michelle Pfeiffer is the tourist, Caroline Hubbard, a "loudmouth and busybody" who gets in everyone's business. Exactly the kind of person a murderer would want to have on a train! And Daisy Ridley takes a break from her lightsaber weilding to play the independent governess Mary Debenham.
Then there's Dench, the pearl-clad Russian Princess Dragomiroff, Leslie Odom Jr.'s Doctor Arbuthnot, a physician who may not be what he seems and is also dating Ridley's governess, and Penelope Cruz's missionary Pilar Estravados. Olivia Coleman plays the maid Hildegarde Schmidt, Derek Jacobi is Mr. Ratchett's butcher Masterman, and Willem Dafoe bridges creepy with dapper as Austrian professor Gerhard Hardman. The rest of the cast includes Lucy Boynton's mysterious Countess Andrenyi, wife of Serfi Polunin's ballet dancer Count Andrenyi, Manuel Garcio-Rulfo as a Cuban businessman, Marwan Kenzari as a train employee, and Tom Bateman as train director Bouc.
Murder on the Orient Express rushes into theaters on November 10.