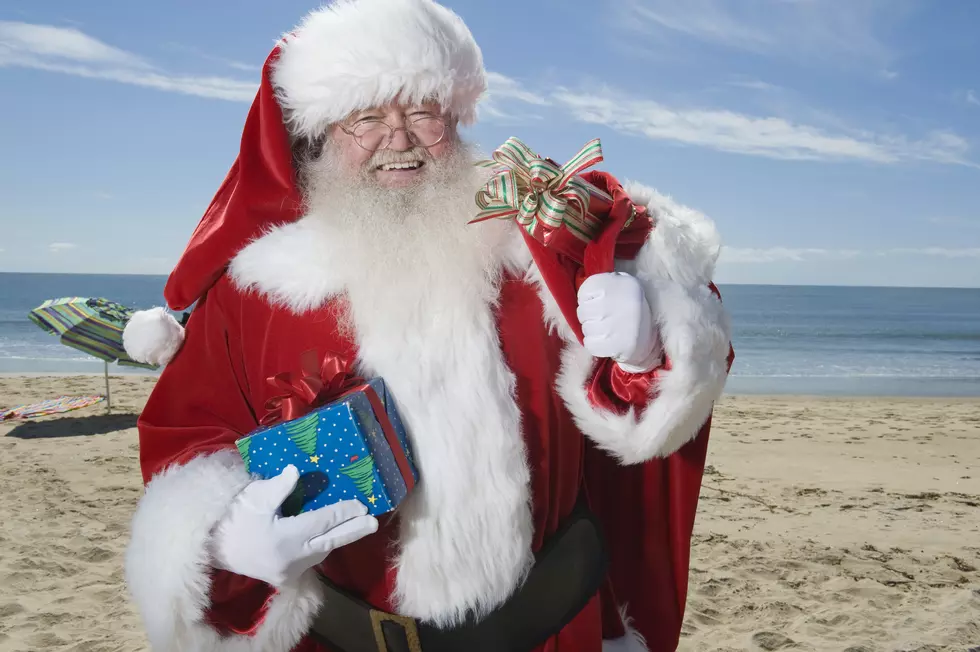 Santa Even Works in the Summer Especially If It Helps Eveline Rivers
Getty Images/moodboard RF
Santa may get a few months off, but he's still a busy man.  Christmas is a special thing, but when you can bring Christmas to those in need in the Summer, that's just even better.  Santa makes time for the Eveline Rivers Christmas Project even in the summertime.  In fact, he's been celebrating with them for 14 years. 
Santa is celebrating in the Summer and you can help him out.
WHAT: Santa in the Summer
WHEN: Saturday, August 26th, 7pm -12pm
WHERE: Eveline Rivers Christmas Project Building - 314 S. Jefferson.
COST: $65 per person/$120 per couple
Enjoy and evening of food, fun and music as you are transported back to the 80's.  Who said you had to celebrate Christmas in the Summer with Christmas stuff.  They want to see you in your best 80's clothes and get ready to dance the night away to music from the Cassettes.
The event will be catered by the Coors Cowboy Club.
Even thought the theme is the 80's they want you to make sure you bring your smartphones so you can bid on the on the silent and live auctions. Plus don't for get to check out the Artist Corner or the Christmas Corner for one of a kind items that would be perfect for your home.
The event benefits the Eveline Rivers Christmas Project which provides Christmas for under privileged children in our area.  Did you know that the Eveline Rivers Project gave out more than 4,000 new coats to children in our area last year.  That's 4,000 kids that would have gone without a coat.  Plus over 8,500 children had Christmas presents delivered to them in 2016.
Make plans to come out and have some fun.  Having fun at this event means that you are helping out children with coats and Christmas presents in our city.