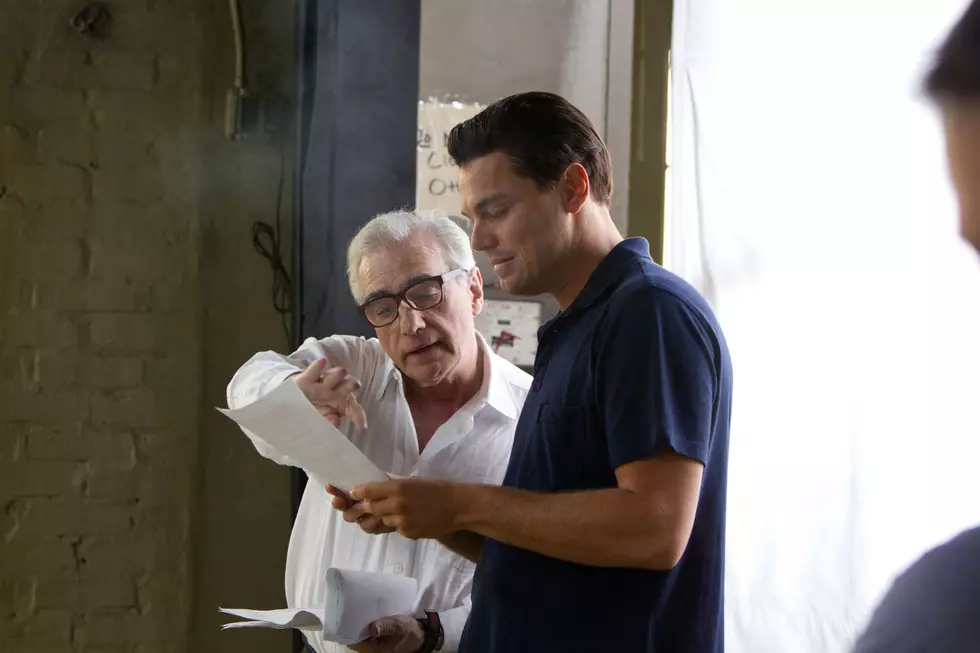 Leonardo DiCaprio and Martin Scorsese Are Officially Reuniting for 'Killers of the Flower Moon'
Paramount
Leonardo DiCaprio may never play H.H Holmes for Martin Scorsese – seriously guys, where is that movie? who dropped the ball?! – but he will finally reunite with this frequent director for an FBI murder mystery that's long been in talks.
We've heard for over year now that DiCaprio and Scorsese have been eyeing an adaptation of David Grann's true-crime book Killers of the Flower Moon: The Osage Murders and the Birth of the FBI. Production was said to start this past spring, but that never happened. But now it's officially in the works. According to Variety, the true-crime thriller will be both Scorsese and DiCaprio's next project.
The 2017 New York Times best-seller sounds like a great story for the pair to re-team on, and for what will be their fifth project together. The book follows the murders of numerous members of the Osage Nation, a wealthy Native American tribe who discovered oil deposits on their Oklahoma land in the 1920s. The deaths took place in the early days of the FBI, who soon began investigating the case.
Scorsese will direct the film with a screenplay from Eric Roth (Forrest Gump, The Curious Case of Benjamin Button). The filmmaker told Variety, "When I read David Grann's book, I immediately started seeing it — the people, the settings, the action — and I knew that I had to make it into a movie," which sounds exactly like something Scorsese would say. After he wraps up post-production on The Irishman, and once DiCaprio finishes filming Once Upon a Time In Hollywood, the murder mystery will be their next film.
While the pair have been juggling a few potential projects over the years, from the Devil in the White City adaptation to that Teddy Roosevelt biopic, it sounds like this is the one they're most passionate about. Still, I'll be waiting patiently for Leo's H.H. Holmes.