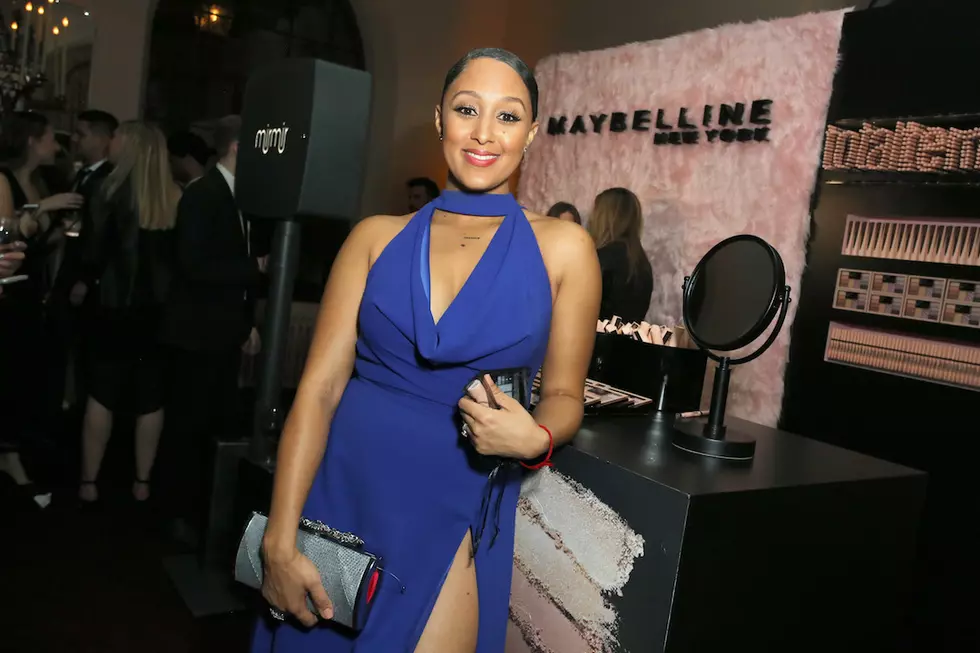 Tamera Mowry-Housely Breaks Down About Niece's Death During Return to 'The Real'
Rachel Murray/Getty Images for Entertainment Weekly
In her first television appearance since her niece, Alaina Housley, was killed in the Borderline Bar shooting in Thousand Oaks, California, the 40-year-old called for "change" in gun control laws. She was wearing a turquoise bracelet she made in the teen's honor.
"We need change when it comes to gun violence, and I don't care if I have to knock on the doors of the White House to do it," she said through tears. "We should never have to fight for the safety of our children."
The former Sister, Sister star remembered Housley, 18, as a "friend" and "sister." While she spoke, photos and videos of Mowry-Housley and her niece were shown.
"She was my niece from marriage, but she was my friend and my sister from my heart," she said. "I loved that girl."
Mowry-Housley added, "...My heart needs a bandage."
Her The Real co-stars have come together to support their friend during this difficult time. Jeannie Mai told ET Online the entire cast intends to do their part to see that gun reform happens soon.
"She's going through a lot so we're going to figure out a way to bring resolution to this or at least make a dent in what's been happening," Mai said. "Because not only is The Real here to have real commentary and talk about our opinions but let's also make some change. So, we're going to figure out how we can best help the Housleys and everyone else who was affected."
Mai continued, "Tamera is my girl and my co-host and she, unfortunately, dealt with a family member being lost in the shooting, so I [was] in tears."
After Housley's death was confirmed, Mowry-Housley paid tribute to her on Instagram. She said she was "in disbelief," adding that it was "not fair." The family laid her to rest on Nov. 15.