Lady Gaga Comments on Body Revolution, Says Boyfriend Likes Her Curvier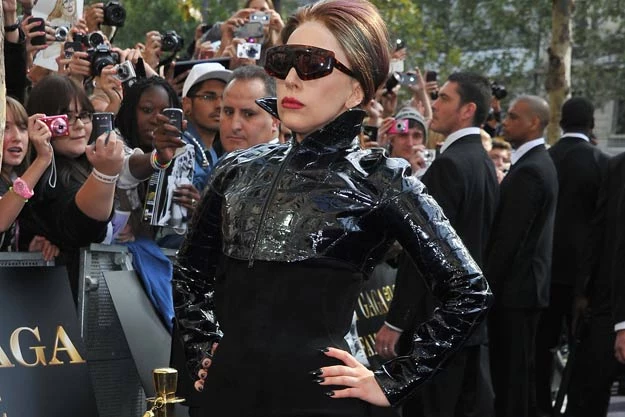 Lady Gaga posted revealing photos of herself in lingerie on her LittleMonsters.com site earlier this week, bravely and boldly responding to the comments that she had gotten fat simply because she packed on a few pounds and sported a curvier frame. She has started what's being dubbed "Body Revolution," as her little monsters as also posting photos of their bodies as they are.
Gaga was overwhelmed by the support and the sharing that is going on via her website that she penned and posted an incredibly personal note about how proud she is of what they've created.
She also shared that her boyfriend, actor Taylor Kinney, loves her curvy body, and that she is more concerned with being healthy than about meeting critical approval.
Below is the full text of her her post.
I have been startled and overwhelmed with pride and emotion the past few days. Gratitude mostly. Seeing you post photos of things on your bodies and in your minds that you feel society tells you you should be ashamed of. You are showing them you have no shame. You are brave, strong, and accepting not only of yourself, but of others through your experiences. You are proud to be born this way, and brave in your vulnerability with this community. Watching you all create a safe space online for people to be compassionate is the greatest gift you could ever give me. My weight/loss/gain since i was child has tormented me. No amount of help has ever healed my pain about it. But YOU have. My boyfriend prefers me curvier, when i eat and am healthy and not so worried about my looks, I'm happy. Happier then I've ever been. i am not going to go on a psycho-spree because of scrutiny. This is who I am. And I am proud at any size. And i love you, and want you to be proud in any form you may take as well. Please don't look for kindness in critics, go where you know the gold is. Here, in out hearts.

Love,
Gaga
Next: See Lady Gaga Without Makeup!
Watch the Lady Gaga 'Born This Way' Video Source:
Lady Gaga Comments on Body Revolution, Says Boyfriend Likes Her Curvier