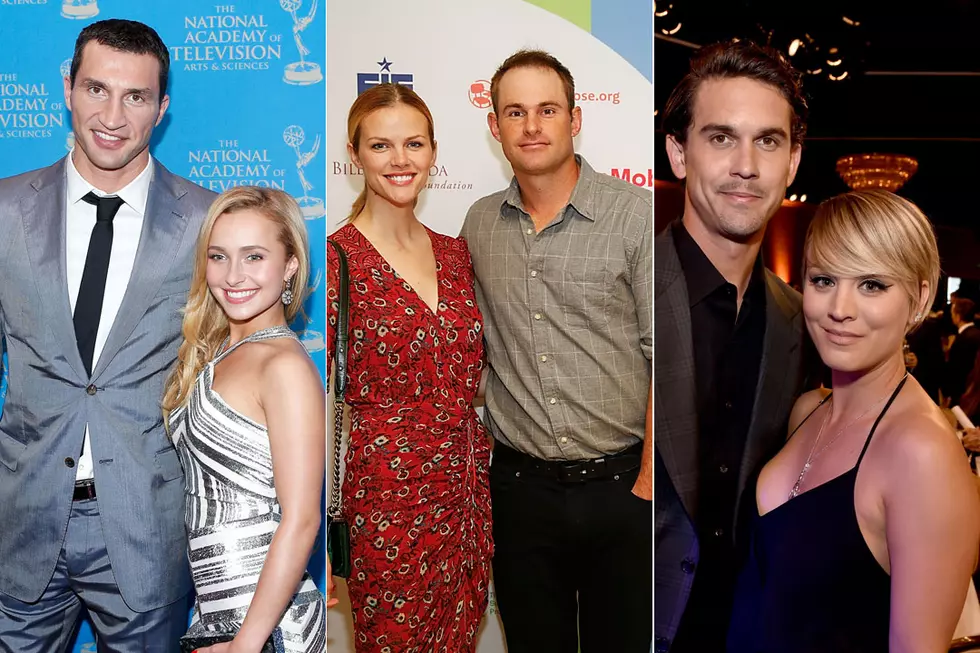 23 Athletes and Celebrities Who Gave Romance a Go
Jemal Countess, Getty Images / Rick Kern, Getty Images / Kevin Winter, Getty Images
Athletes and Celebrities Who Gave Romance a Go
The new celebrity power couple has been dominating headlines in recent weeks as the public tries to wrap its collective head over the fact these two are an item.
But athletes and celebrities from the world of pop culture have been canoodling for as long as it takes to sit through a rain-delayed doubleheader, and A-Rod himself has already dipped his toes in the fame pool: he's been linked to such A-listers as Kate Hudson, Madonna and Cameron Diaz, so this is old hat for him.
The former Yankees slugger is hardly the only star from the sports world to court an actress, singer or model, though (and not even the only Bronx Bomber). In fact, you could probably fill the seats in a football stadium with the number of these kinds of couples. Here are but a few of the more notable ones. Scroll through the gallery above.