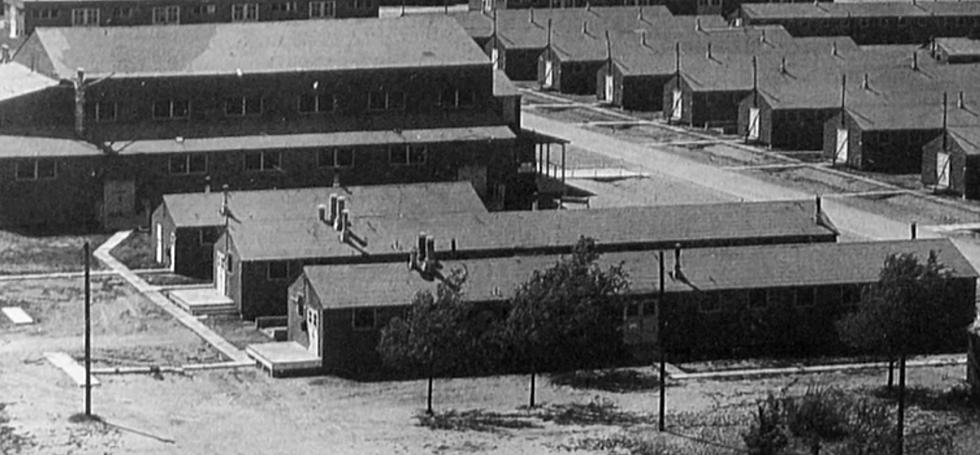 A Gigantic Forgotten World War POW Camp Called Hereford Home?
Texas Historical Commission via YouTube
The history of the Texas panhandle never ceases to amaze me. From stolen county seats, to WWII POW camps, the panhandle of Texas always seems to have an incredible story to tell.
Yes. There was a massive POW camp in Hereford during WWII.
WWII And The Texas Panhandle
One of the things you hear people mention about this area when they come from out-of-town, is that we have a lot of "open space." That "open space" came in handy during World War II, when the U.S. needed a place to build a giant POW camp.
The camp in Hereford took up some 800 acres, according to accounts, and was actually located just a few miles southeast of town. The first "internees" would arrive in 1943.
Italian Prisoners And A Very Special Church
The POW camp built near Hereford was the second largest built in the U.S. during WWII. Supposedly it held somewhere around 5,000 Italian prisoners during the war. Some accounts state that the prisoners were captured in North Africa.
While I'm sure not all of the prisoners were too happy with their newfound living conditions, some were inclined to go so far as to use their skills to create wood carvings, stained glass windows, and murals for St. Mary's in Umbarger.
Legend has it they were shown appreciation by the parishioners who gave them massive meals as a way of saying thanks.
A Chapel For The Fallen That Still Stands Today
The Italian prisoners also built a chapel that actually still stands today. The chapel was built in honor of the Italian prisoners who died in the camp, of which there were five.
Those five soldiers were buried at the chapel until the war was over, at which point their bodies were exhumed and returned to be laid to rest in Italy.
A Special Event And Film Screening
There's a special screening of a film dedicated to this very subject coming up. It's March 31 at 6 PM. You can follow this link for more information.
LOOK: Texas Towns With Names From All Over the World
You can be a globetrotter....without ever crossing the Texas state line!
All you have to do is make sure you've got some gas money on hand and you can hit the highway to visit these not-so-exotic Texas towns!
The Legendary Stories Behind These Six Weird Texas Town Names
It's no secret that Texas is home to some pretty strange town names. While the names of these places are strange enough on their own, sometimes the story behind the name is even stranger.
Can You Guess These Towns From Their Satellite Photos?
I'm always down for a good brain challenge. This one however got the best of me.
It's always a fun time looking up address or cities and seeing them from a satellite point of view. You start pointing out landmarks and things you recognize.
One thing you don't account for however is something looking bigger or smaller than you seemed to think it was. So we started grabbing a bunch of these satellite pictures of cities and towns around Amarillo.
As we looked at them, we thought to ourselves, "how fun would this be to actually have to GUESS what these places are?". So away we went.
Go ahead and try to see how many you can guess correctly!