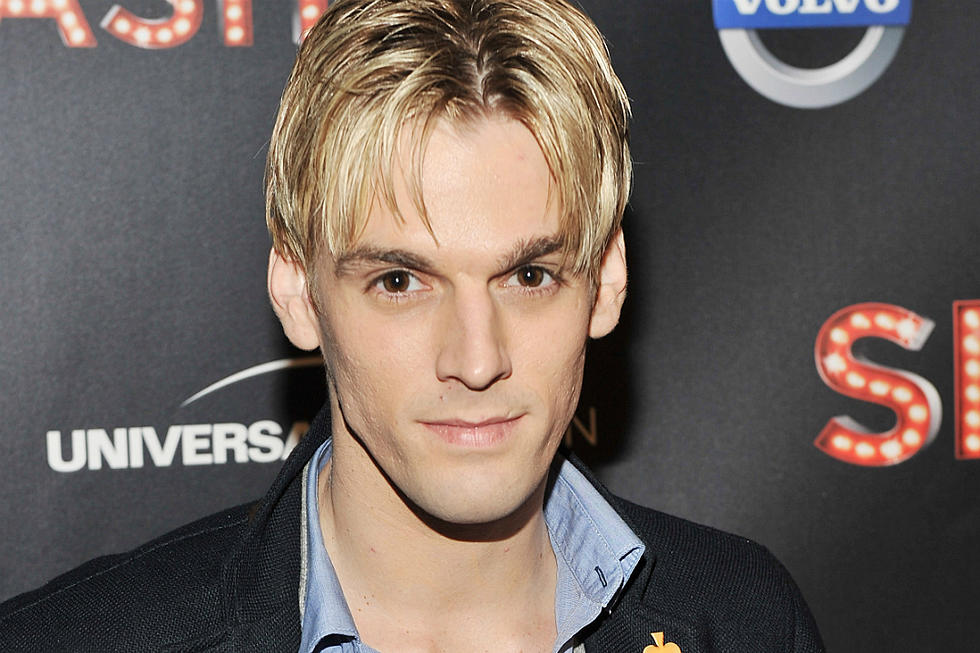 Aaron Carter Accuses His Late Sister of Raping Him As a Child
Stephen Lovekin, Getty Images
Aaron Carter accused his sister of rape in a shocking revelation on Twitter.
In a series of tweets posted on Thursday morning (September 19), the singer accused his late sister, Leslie Carter, of raping him when he was a child. She died of a drug overdose in 2012 at the age of 25.
In the messages, he also claims two of his backup dancers sexually abused him when he was just eight years old and that his older brother, Nick Carter, abused him his whole life.
"My sister raped me from the age of 10 to 13 years old when she wasn't on her medications and I was abused not only sexually by her but by my first two back up dancers when I was 8 years old," he tweeted.
"And my brother abused me my whole life," Aaron added.
He also alleges the Backstreet Boys singer sexually assaulted a girl in his family, writing, "Now it's nick's turn to tell the tell the truth of what he did to one of the girls in my family."
"I feel cleansed all my truth is out I just need to focus now on my music my career and supporting all victims of abuse and rape," he wrote.
Aaron also said he hopes his truth inspires other survivors of assault or rape to come forward. "I hope that anyone who has been abused or raped even if it's 10-15-20 years ago I hope you also feel the strength to tell your story like I did. Find that strength. You will feel free!" he continued.
Nick released a statement via Twitter following his decision: "In light of Aaron's increasingly alarming behavior and his recent confession that he harbors thoughts and intentions of killing my pregnant wife and unborn child, we were left with no choice but to take every measure possible to protect ourselves and our family. We love our brother and truly hope he gets the proper treatment he needs before any harm comes to himself or anyone else."
Dysfunctional Celebrity Families