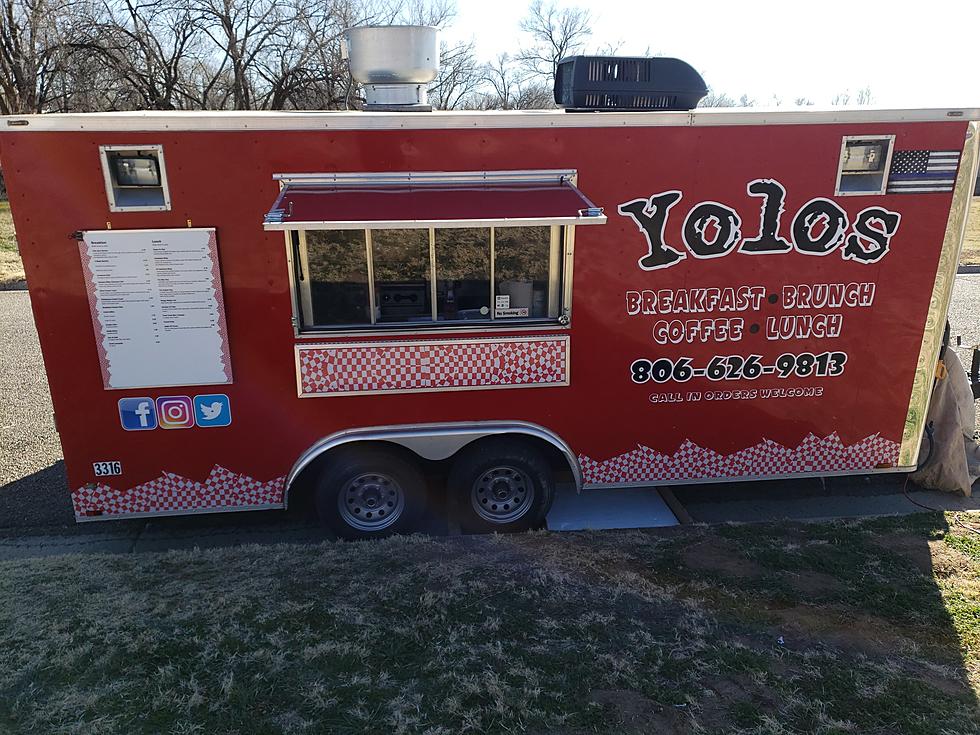 Amarillo Food Truck YOLOS Preps For Another Celebrity Challenger
YOLOS Food Truck via Facebook
YOLOS Food Truck in Amarillo is back at it with another big food challenge. This time, the celeb taking on the challenge will have to face a mountain of breakfast food.
In case you missed it, YOLOS Food Truck laid down a challenge for food celebrity Joel Hansen of Model vs Food fame. He conquered the All American Food Challenge, which wound up being 8 lbs of food, in just under 15 minutes.
Think about that for a second. He ate 8 lbs of food in under 15 minutes.
It makes my stomach hurt just thinking about it.
This time, YOLOS is laying down the Big Breakfast Challenge. The challenge has been accepted by food celebrity Raina Huang.
Raina will have to conquer 2 meat breakfast burritos, 1 tower stack peanut butter banana and peanut butter & jelly french toast, 1 breakfast pile up, and 2 Texas sized cinnamon rolls.
When you first glance at the menu for the challenge, it looks a little underwhelming. As I stopped to think about it, this is an insane amount of breakfast food.
Raina's videos on YouTube deal mainly with competitive eating. She's no stranger to massive food challenges and conquering them.
If she looks familiar, maybe it's because you recognize her from the 72 oz steak challenge at The Big Texan.
Raina joined Joel at The Big Texan, and both were able to put it away with relative ease. With all of the breakfast food being served on July 31, it will be interesting to see how it stacks up (no pun intended) against Amarillo's most famous food challenge.
For more information, be sure to follow YOLOS' social media accounts, and keep an eye on Raina's YouTube channel.
8 Iconic Texas Snacks
Here are 13 Favorite Texas Craft Beers
CHECK IT OUT: 20 Things Us Texans Have To Explain To Out-Of-Town'ers