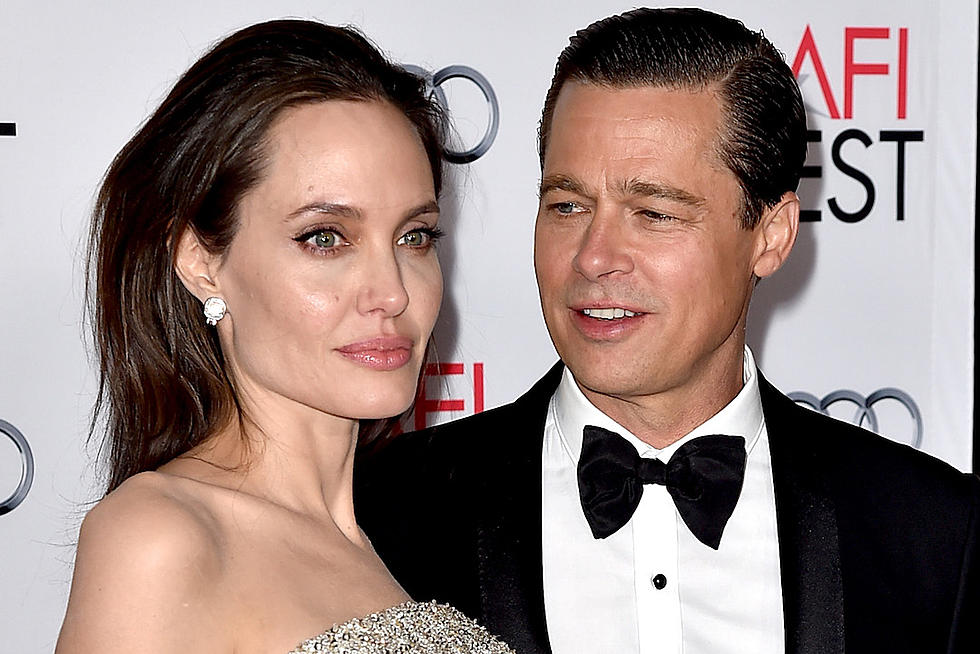 Angelina Jolie and Brad Pitt Request a Custody Trial That Probably Won't End Well
Kevin Winter, Getty Images
Angelina Jolie and Brad Pitt's divorce process just keeps getting cringier and cringier. On Monday (November 5), TMZ reported that the actors have filed legal documents requesting a private judge and asking an L.A. Superior Court Judge to give them until next June to sort out the mess that is their divorce. Their custody trial is set to begin December 4.
As TMZ reports, Jolie wants sole custody of the six children she shares with her estranged husband, while Pitt is asking for a 50/50 split. The trial is expected to take two to three weeks, and then the judge has to sort out the findings and make a decision. In addition to the custody battle, the judge also has to handle the property settlement, which will be difficult because the couple didn't sign a prenup before saying their vows.
"If the minor children remain closed down to their father and depending on the circumstances surrounding this condition, it may result in a reduction of the time they spend with [Jolie] and may result in the Court ordering primary physical custody to [Pitt]," the legal document states.
To sum it all up: This is a mess and we are not envious of the judge assigned to their case.
10 Celebrity Divorces That Rocked Hollywood