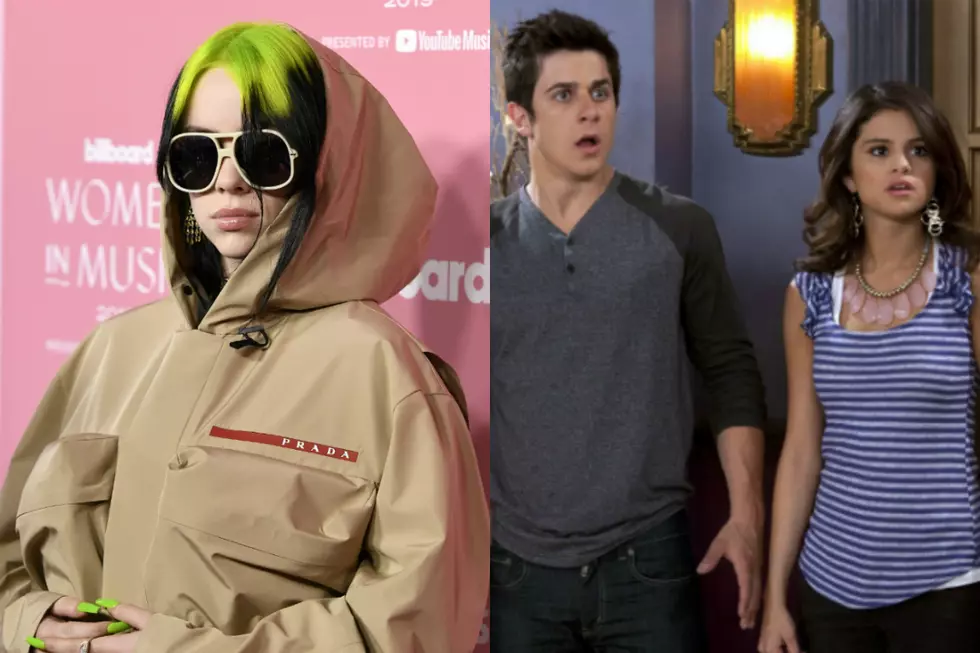 Billie Eilish's 'Bad Guy' and 'Wizards of Waverly Place' Share a Surprising Connection
Frazer Harrison,Getty Images/Disney Channel
During a new interview with Rolling Stone, the 18-year-old singer and her brother Finneas discussed the inspiration behind her chart-topping and award-winning hit song. They opened up about how "Bad Guy" and the Disney Channel show's iconic theme song's share similarities — particularly the hook.
"It's not at all the same melodies, but it's literally Plants vs. Zombies," Eilish said. (Plants vs. Zombies is a video came and if you listen to its tune, it sounds a lot like the instrumentals used in "Bad Guy.")
"And Wizards of Waverly Place," Finneas added, before Eilish sang part of the theme song, made famous by the "Look at Her Now" singer in 2007.
You can watch Eilish's whole Rolling Stone video, below.
...and while you're here, listen to the Wizards of Waverly Place theme song, too.
Earlier this week, Finneas and Gomez, who collaborated on her song "Lose You to Love Me," actually discussed the series during an interview on RADIO.com.
"We just watched the pilot of Wizards of Waverly Place again last night," the producer admitted. "[Gomez's] aged like Dorian Gray. She has not aged a day. It's unbelievable. An artist I'm a huge fan of and it was such a treat to get to work on that song with her. She's just really amazing."
Disney Stars Then + Now