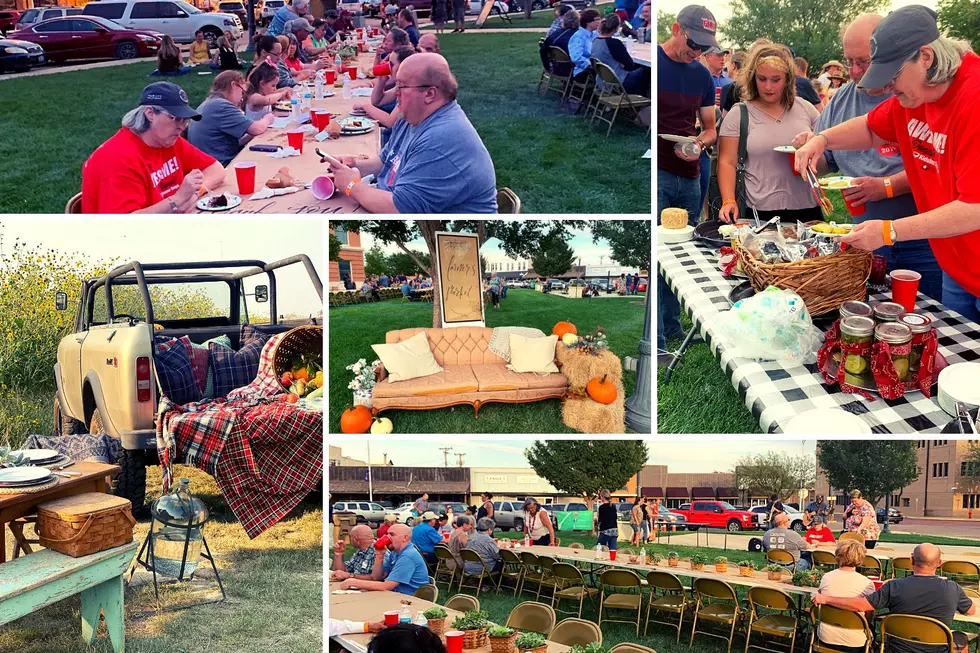 Canyon Farmers Market Hosts An Amazing Farm To Table Meal
Canyon Farmers Market
One of the gems of Canyon is the Canyon Farmer's Market.
The Canyon Farmers Market takes place on Saturday mornings on the square in Canyon.  They have amazing produce, locally raised beef, honey, and so many other goodies.
For over 5 years the Canyon Farmers Market hosts their Farm to Table Dinner.  This year it's going to be a great time.  All the local vendors that participate in the weekly Farmers Market will be donating their goods for the meal.
Chef Steve Bautista of Gaea Grazing will be serving up some amazing food.  Now since this is "farm to table," Chef Steve doesn't quite have a menu yet.  He will receive the food a few days before the event and will create his wonderful menu when he knows exactly what food he will be given from the vendors.   Just to give you an idea past meals at the Farm to Table event have been street tacos, BBQ kebabs, and Swedish meatballs, and last year's meal was chicken coq au vin with a melon salad, green salad, and several vegetable dishes.
Not only is the food provided by the vendors, but so are all the decor and silent auction items.
The event will be on Saturday, September 10th in Canyon on the Square where the Canyon Farmer's Market takes place.  Enjoy light appetizers at 6:30 pm and dinner will be served at 7 pm.  You'll also get to enjoy live music from Dannie Lake Jr.   Plus you can bid on some really amazing items in the Silent Auction.
Tickets can be purchased online here and are:
$75 per couple
$40 per individual adult
$30 for Seniors 65+
$10 for kids under 12.
Get your tickets now so you don't miss this amazing event and this amazing food.
Amarillo and Canyon Farmer's Markets
Amarillo and Canyon have some great community and farmers' markets.
They take place in the summer into early fall. It's an opportunity to find fresh produce, one-of-a-kind items, jams, jellies, bread, and more.
If you haven't had a chance to visit you should.
Canyon Farmers Market - Square in Canyon
Saturdays 8am-12pm
Amarillo Community Market - 1000 S. Polk St.
Saturdays 8am - 12:30pm
Golden Spread Farmers Market - 3701 Plains Blvd. Parking Lot
Tuesdays, Thursdays, and Saturdays from 7 am until sell out.
Early in the season of this market produce is scarce as the season moves on and crops are harvested, you'll see more and more of your favorite veggies.
The Abandoned School House Outside of Canyon, Texas
This was once the Jowell School. Built in 1901, the building was the cornerstone of the teeny tiny farming community of Jowell.
The building had been rebuilt and restored in the late '80s or 90s before vandals destroyed it in an act of arson. What remains of the Jowell School sits in a desolate part of rolling farmland between the small towns of Canyon and Happy, Texas.