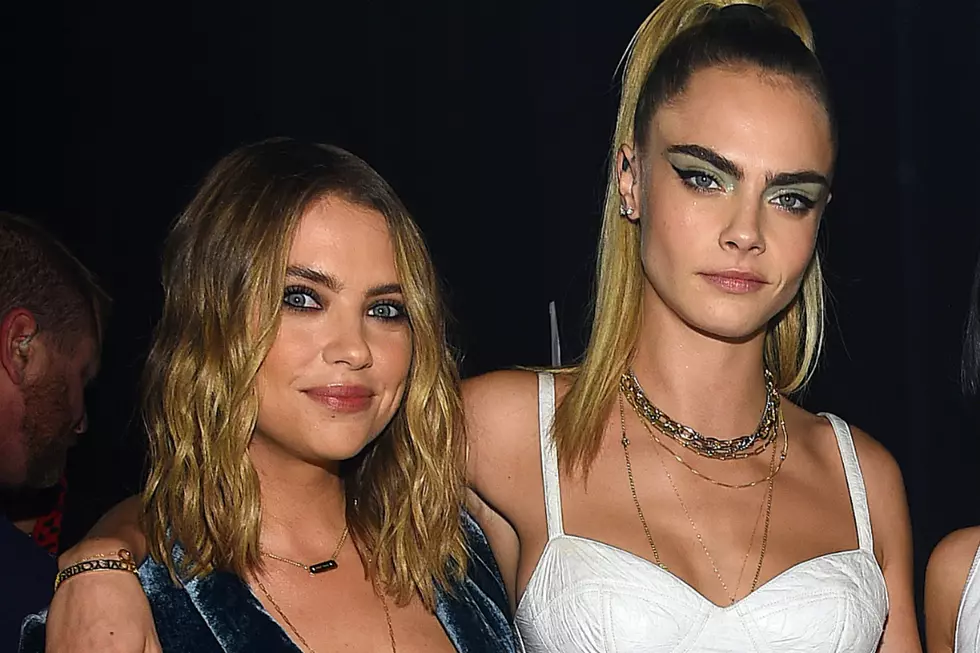 Cara Delevingne Says Ashley Benson Makes Her a 'Happier, Better Person'
Dimitrios Kambouris, Getty Images
In a new interview with Porter, the supermodel revealed her relationship with the Pretty Little Liars alum "definitely makes [her] a better, happier person" because, for the first time, she feels like she can let someone in.
In fact, Delevingne admitted Benson is the first partner she's trusted. "I'd never truly let anyone in before, for fear of them leaving," she said. "I never really trusted people, or felt worthy of it, and I always pushed them away."
Delevingne added, "She's the first person that has said: 'You can't push me away. I'm going to be nice to you, I love you.' I'm just like, 'Wait, so all I have to do is just let you be nice to me? Why have I never done that before? Okay.'"
The actress went on to say she and Benson spent seven months apart when she was in Prague filming Carnival Row with Orlando Bloom, but that they were determined to make things work. "Long-distance relationships are always tough," Delevingne confessed. "We make it work, though. We have to."
Tracking the Romance Between Cara Delevingne and Ashley Benson