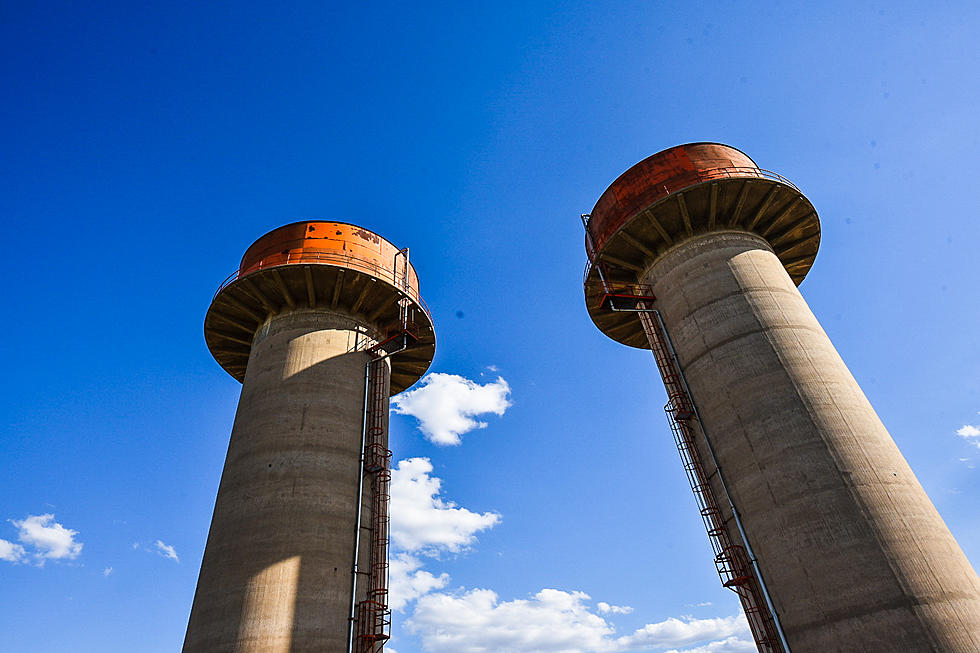 Did You Know? Amarillo Once Had An Air Force Base
Michael J. Rivera
Ever find yourself along Amarillo Blvd heading east and spotting these two guys and wondering what exactly is the story behind them?
There's actually a few of these towers, 4 in total left scattered across what is now the Amarillo College East Campus. Not too long ago they actually served more of a purpose as functioning water towers for the airmen stationed at what was known as Amarillo Air Force Base. They had a little more color to them with Red and White paint that has slowly browned with time. By the way, We're talkin' crash course stuff here. Just the facts. As with any Military Post there are the stories the people can tell too and there are just so many.
Early Days
Amarillo Army Air Field was first commissioned on just north of 1,500 acres next to city's commercial airport at the time English Field. Opening in April of 1942 Amarillo AAF was instrumental in training airmen to work on both the B-17 and B-29 Bombers used during WWII as part of the Western Technical Training Command. The base served it's purpose and was quickly decommissioned in 1946 after the war and most of the structures were destroyed or repurposed for civilian use.  It's story as a military base wasn't over.
The hangers today are still used by various industries
The Cold War Era
The Air Force was formally established in 1947. and in 1951 the base was quickly recommissioned as a jet mechanic training center with units from both the Air Training Command and the 4128 Strategic Air Wing. By 1960 the training center had graduated 100,000 students. All good things don't last as the Department of Defense decided to close the base in 1964 and was shuttered in 1968 after briefly serving as a processing and training center for recruits in 1966.
Amarillo College
Today very little remains of both the base and Amarillo's original airport except for one large item. The runways. In fact, the runways are still very much in service at what is now Rick Husband International Airport. Get this, runway 4L/22R is the second longest active commercial runway in the nation only to JFK in New York!
What's left of the base buildings are now part of the Amarillo College East Campus but there is still believe it or not another left over from the Base. The chapel still serves the local community. Make it a point to watch the roads if you roam around. there's a few potholes that might just take you out! Next time you drive by just think Amarillo had a hand in making the Air Force what it is today.
The Incredible Street Art You'll Find Hidden Around Amarillo
Amarillo is full of astonishingly beautiful artwork in the most unlikely places. Check out our collection of the hidden gems you'll find around town. Some, you'll recognize from Downtown and others you might have to go hunting for.
DID YOU KNOW?: These Famous People Are From Amarillo
These Amarillo natives have each gained some fame to their name. Take a look and see if you recognize them. If you don't, then keep on reading to learn a little more about these 806 success stories.