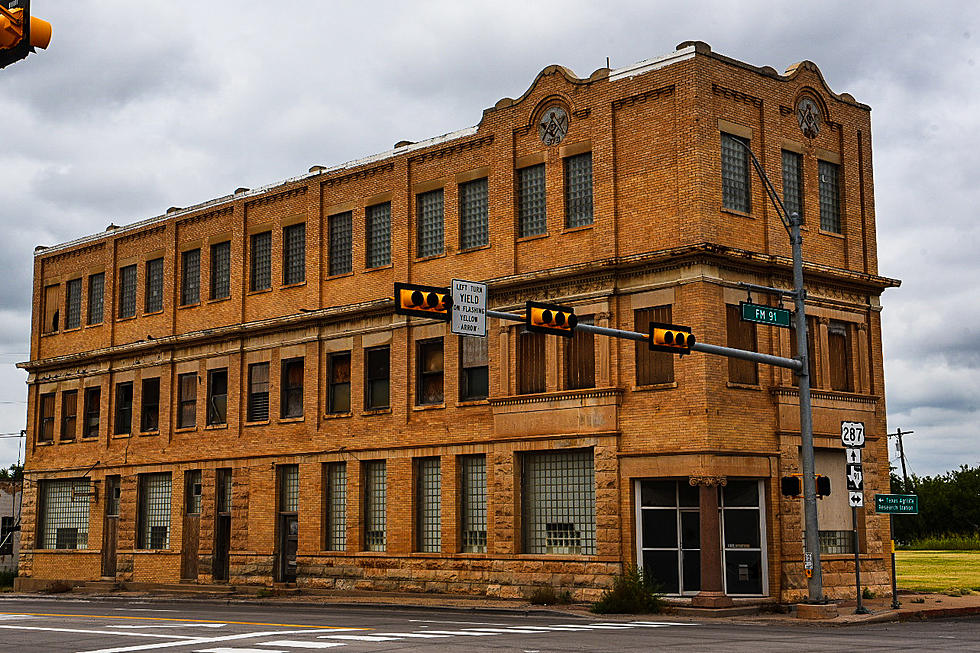 Ever Been To The Iris Village? Chillicothe Is More Than A Stop on US 287
Michael J. Rivera/Townsquare Media
Over the weekend, I found myself having to make a quick trip down to Austin. Rather than make my way down though the Hub City and the lonely open Concho Valley of US-84, I opted for a direct trip via US 287 and I-35.
On the way in to DFW, I found myself stopping in Chillicothe. It may not be your first choice in getaways, but there is something to the town that keeps it on the map.
The Early Days of Chillicothe
Chillicothe, which is the Shawnee word for "Big Town", was founded in 1889 and was named by A.E. Jones after his hometown with the same name in Missouri. At last count, the population was about 700, which is a decline from the 1,500 reported in the 1930 U.S. Census.
The town saw much of its early growth in the late 1800s when the Fort Worth and Denver City rail line passed through. It gets its nickname of Iris Village from the large numbers of the flower throughout the city.
An Terrible Fire
The Iris Village had its first major setback when a fire destroyed most of the original townsite north of the rail lines. It was rebuilt south of the tracks quickly afterwards and grain elevators were built and operational by 1893. There are a few folks who called Chillicothe home including Texas Tech alumni Herschel "Red" Ramsey who happened to be the first Red Raider football player to be drafted to the NFL in 1938. Rockabilly Singer and Hall-of-Fam'er Lew Williams also called Chillicothe home before moving to Dallas at age 11.
Today, the pace of life is slower in this town, but do make a point to stop by Love's BBQ (no affiliation with the travel center) for a good dose of smoked meats, then head to get a great cup of coffee over at the Turquoise Coffee Shop. You'll find a few nice folks there who love to talk town.
The Hidden Life of Chillicothe, the Littlest "Big Town" on US-287
If you've driven between Amarillo and Dallas at any point of your life, you've gone through Chillicothe. This sleepy town seems nearly abandoned at first glance.....but wait! There's a little glimmer of life in there yet....Take a look at what's stirring within the Iris Village.
12 Photos of Amarillo From the Columbia Space Shuttle
You'll have to squint....but you'll see a few things you'll recognize! Get ready to get a kick out of Amarillo as seen from beyond just a bird's eye point of view!
10 Things You Learn When You Move to Texas
Here are 10 things you will learn about Texas if you move here from another state.
Ranchotel: The Forgotten Landmark of Old Route 66 in Amarillo, Texas
The Ranchotel, located at 2501 W. 6th St., is a product of Route 66's heyday.
When Americans first began long-distance automotive travel, they typically stayed in hotels or camped beside the road. In response, clever entrepreneurs began to build what were called
tourist courts
. The Ranchotel is one of these.
It was built in 1940 and until recently, it was considered one of the best preserved examples of Route 66's tourist facilities. It was placed in the National Register of Historic Places in 1995 and was well maintained until 2020.
Even now, in spite of the building's fading beauty, there is still the nostalgic air held by many a historic landmark.