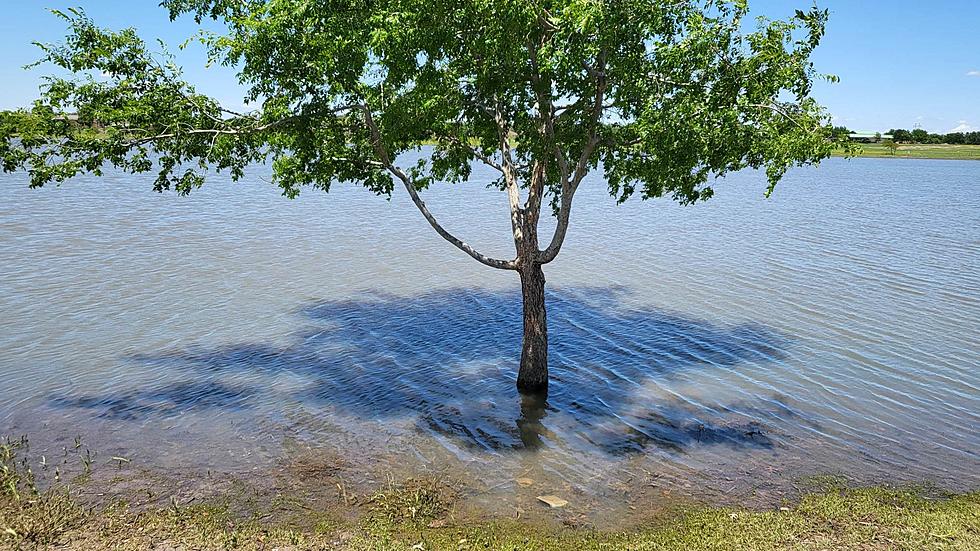 How Much Rain Has Amarillo Had? These Photos Paint A Good Image.
Charlie Hardin
McDonald Lake, or as I took to calling it...the Coulter Crater, has been in pretty sad shape since it was drained last year. It was basically a hole in the ground with the tiniest amount of water in it. That's not the case anymore.
How much has Amarillo had? Just ask McDonald Lake.
Remember When McDonald Lake Was Drained?
It was last year, around March, when McDonald Lake at John Stiff Memorial Park was drained. You know McDonald Lake. It's the spot where you can watch people attempt to walk their dogs in 80mph wind.
It's a lot more fun than it sounds.
The little body of water is home to a pretty popular walking track. It's also a big hit with ducks and geese.
Unfortunately, the photo above is what it has looked like for some time.
How Much Rain Has Amarillo Had Recently?
While numbers are cute and provide a fun way to keep track of rainfall, I prefer something with a bit more pizzazz. So, let's look at McDonald Lake, the Coulter Crater, as it looks this afternoon.
First, here's a look across McDonald Lake toward 45th.
It's actually really serene at the moment. When I went to take these photos, there was a breeze and I found the spot to be very calming.
All of that went away once I started taking in just how far up the water has come.
The last time I visited this quaint little "lake" there were no trees even near the water. Now, several trees can be seen wading in the shallow end of the waters.
This was an interesting sight to see. I don't remember a pole protruding from the water earlier this year.
This was the most mind blowing part for me. It wasn't that long ago that there was no water anywhere near the bridge.
Now, McDonald Lake's cup runneth over...so to speak. I even found a spot where there was enough standing water for ducks and geese to relax in the shade.
I'm excited to see the area get so much rain, even with the problems it can produce. I spent some time at Lake Meredith over Memorial Day Weekend, and even it was looking a lot better than earlier this year.
Fingers crossed we get plenty more.
Amarillo Landmarks: Negative Yelp Reviews
Yelp can be a strange and angry place. That's what I found out recently when I decided to sort the reviews by "lowest rating" first.
I was okay with the people upset over bad service and what not. But I came across a few reviews that, for lack of a better word, left me speechless in their scathing negative reviews on some of Amarillo's most iconic places. Prepare your self for plenty of head shaking and "I dunno" shrugs.
LOOK: 25 must-visit hidden gems from across the US
From secret gardens to underground caves,
Stacker
compiled a list of 25 must-visit hidden gems from across the United States using travel guides, news articles, and company websites.