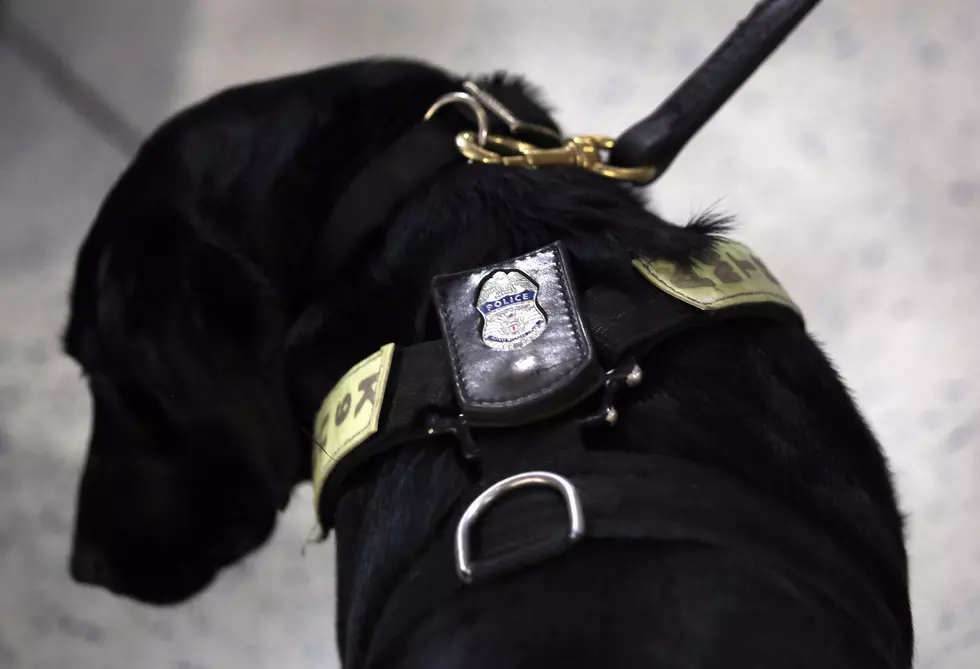 How We Can Support Our Four-Legged Police Officers
Credit: Getty Images
Police officers come in all shapes and sizes. Some of them have two legs and two arms, some have four legs. That's right, I am talking about our K9 officers. They are sometimes the unsung heroes of our police departments. Sniffing out drugs, helping find lost children, and chasing down dangerous criminals. Across the country, tens of thousands of these loyal, trusted dogs serve alongside their human handlers in police departments across the country. But, sadly, due to budget cuts, many departments cannot afford life-saving Kevlar vests for these dogs. Last year, 28 of our loyal 4-legged heroes were killed in the line of duty.
But there is something we can all do to help protect our K9 officers and lower that number. The Blue Alert Foundation is looking for donations towards their "Kevlars for K9s" campaign, and when you donate, you have a chance to win some really big prizes. The kevlar program is designed to raise funds to distribute ballistic-proof vests for police dogs across America. Since each vest needs to be tailored designed and made to fit every dog's unique body, the cost can run up to about $1,400, more than a human vest.
You can donate right now through an online raffle at https://go.rallyup.com/2020policek9s. The first prize in the raffle includes Walt Disney World passes and airline tickets. Second prize is Disney World tickets, and third prize is a 55" 4k smart tv. Your donation is tax deductible and will go to helping serve those who serve us every single day.