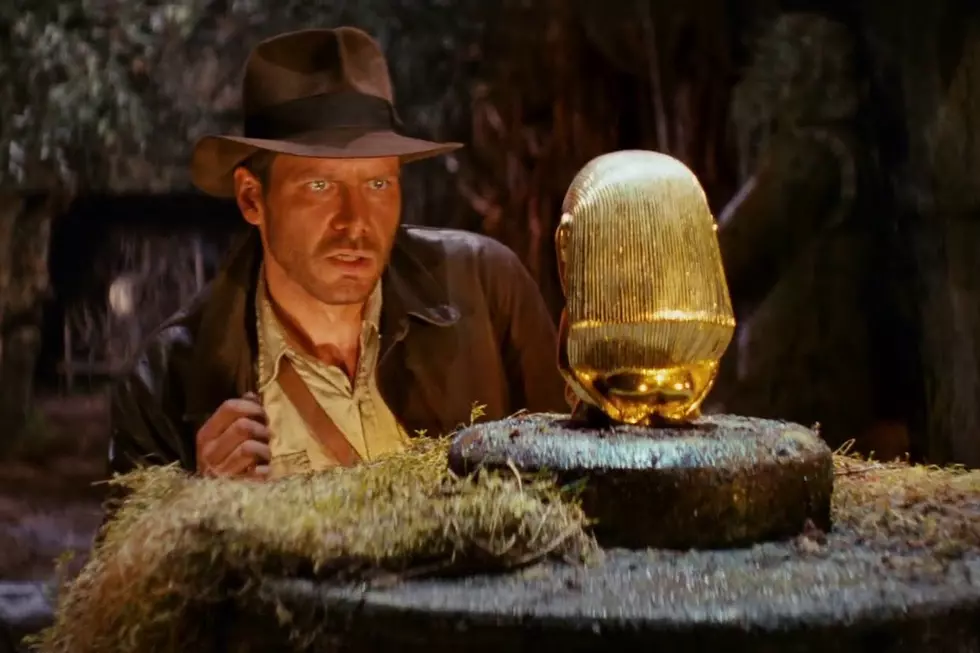 Disney Officially Delays 'Indiana Jones 5' To 2021, Reveals 'Maleficent 2' and 'Jungle Cruise' Dates
Paramount
The delay will also probably give the busy-as-ever Spielberg time to focus on his West West Side Story remake first, which is now in pre-production even though it was originally supposed to come after Indy 5. Not to mention, there's also that possible Mark Rylance historical drama, the DC Blackhawk movie, and a reunion with Leonardo DiCaprio for a Ulysses S. Grant biopic. Does this man sleep?!
Disney's updated release calendar also arrived with some other bits of news. The Rock and Emily Blunt-led Jungle Cruise movie now has a release date, set to arrive on October 11, 2019. Speaking of Blunt, her Mary Poppins Returns has been bumped up a week from this Christmas to December 19. And Angelina Jolie will officially be back in her villainous horns when Maleficent 2 hits theaters May 29, 2020. See the full updated release calendar through 2021 below:
Stay tuned for when Disney delays Indiana Jones 5 yet again in a few months!