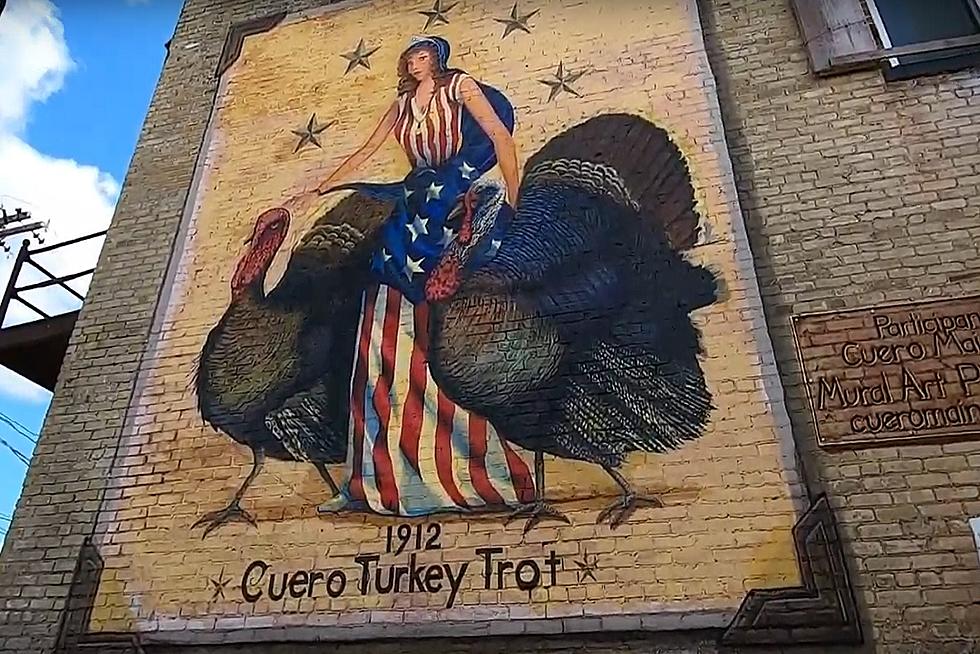 Is It True? The Turkey Capital Of The World Is In Texas?
Secrets of Texas via YouTube
Texas is home to a lot of quirky sights and weird little factoids. One caught me completely off guard today as I was digging through fun facts about the Lone Star State. Supposedly, the turkey capital of the world is right here in Texas.
Is it true? Is the Turkey capital of the world right here in Texas?
Yes, it's true.
Say Hello To Cuero, Texas; Turkey Capital Of The World
If you aren't familiar with Cuero, Texas, you're forgiven. There's not a ton of stuff going on. Not a whole lot to write home about.
The last population numbers that I was able to come across has the number of residents at a modest 8,000 and some change. It's one hell of a cattle producing town. There's even been some notable individuals come out of it.
The thing it holds as its claim to fame, though, is turkeys.
Turkey Ranching In Cuero, Texas Leads To Whimsical Festivals
I've never been to a turkey ranch. I have no clue what that type of operation would look like. I suppose it's probably a lot less whimsical than the cowboys herding turkeys on horseback that I see in my mind.
Still, a boy can dream.
In the late 19th and early 20th centuries, turkeys apparently became a bid deal in Cuero. Not only did they have the ranches, but it became a major part of their identity.
It's such a major part of their identity that they allegedly host a Turkey Fest every year. They supposedly have entertaining events like the prettiest turkey contest, a turkey toss, and a turkey trot. The turkey trot is a big deal because most turkey trots involve people doing the racing.
In Cuero, they race turkeys.
I Think A Road Trip Is In Order
It's now on my bucket list to see the famed turkey statue of Cuero, Texas. I hear it sits in front of a grocery store.
It's in DeWitt County, which is in southeastern Texas, so it's not as simple as going to the home of the chicken fried steak in west texas. This is a two-day trip at the least.
Oddly enough, and this might just be a reflection on the region, Cuero isn't too far from the Easter Island heads we have in Texas, which are a part of the Texas version of Stonehenge.
There's plenty to see, apparently, down that way.
10 Cheapest Texas Getaways
June 18 was National Wanna Get Away Day, and it got us to thinking of where Texans can get away from it all this summer and have a great time without breaking the bank.
Top Ten Waterparks In Texas
They say everything is bigger in Texas, but even if we don't have the biggest waterparks in the world, we do make the biggest splash during summer. We have to - it's so hot! Here are our Top 10 Waterparks in Texas. Did your favorite make the list?
Visit These 16 Texas Cities And Towns At Least Once As A Texan
It's a fact that Texas is a huge state and because of its size, there are also a lot of things to see, visit and experience in The Lone Star State. Both Texas visitors and Texans alike should visit our awesome cities and attractions. By no means are these all the activities in these wonderful cities. They're just a few examples of things to do.