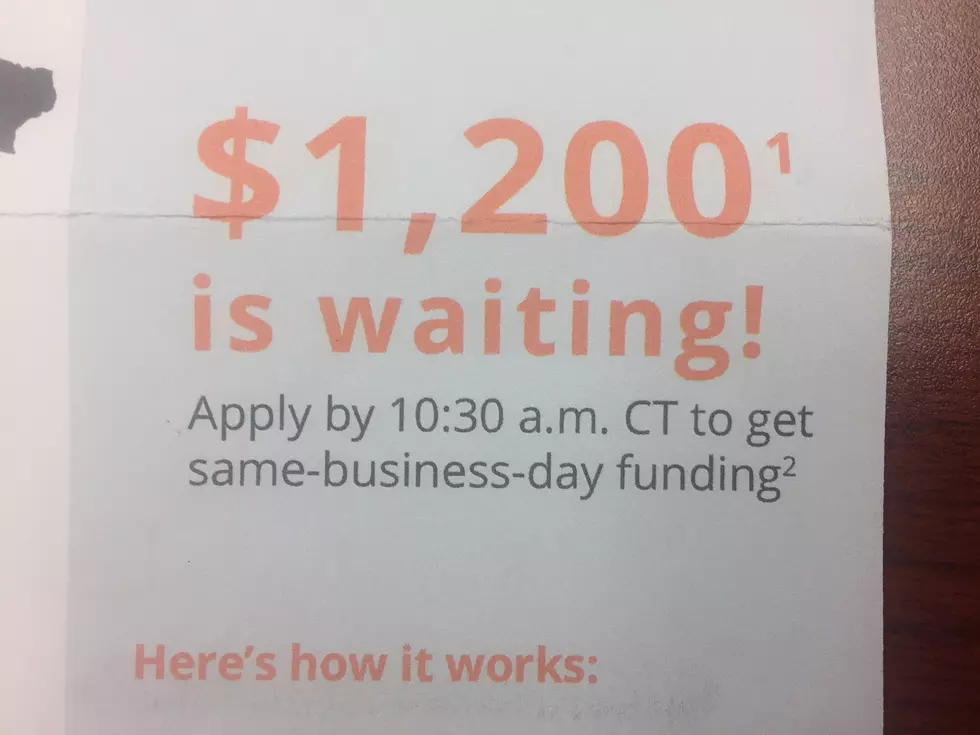 It's All In The Fine Print
Lucky Larry, Mix 93-1
Whenever there's a too good to be true offer, it probably is.
This time of the year a lot of us are looking for ways to supplement our income or get our hands on some cash to help pay for the Christmas presents that are on our kids and loved ones' lists. A quick way to get some cash is through cash advance loan place, open a new credit card or accept offers of credit through the mail solicitations that arrived in your mailbox.
A co-worker recently received an offer in the mail saying there was $1200.00 waiting for him and all he had to do was respond to the offer, get the money fast and pay back gradually. Because he was pre-approved there would be no additional credit checks required. Now, if he actually needed this, it sounds like a great offer until you read the fine print.
With any credit card or loan offer, the bank or lending facility is going to have to make some money in return, so they charge you interest. Most interest rates are reasonable and understood, except for this offer.
When you see the offer of $1200 there's a little superscript 1 after the amount that tells you there's some fine print you better read first before accepting this offer.  In this case it's a good thing he read it because the annual percentage rate on interest was unbelievable.  The fine print reads, 'pre-approved for an installment loan of $1200 with an annual percentage rate of 409%.'
We were both blown away by the 409% APR on the $1200 loan. Outrageous any way you look at it. The letter does not state anywhere in the mailer if the interest rate starts immediately, how long the installments are to be made or any mention of minimum payment required.
So, if you're ever in a bind and need some cash, you better read the fine print or you could be repaying an extremely large amount of money.