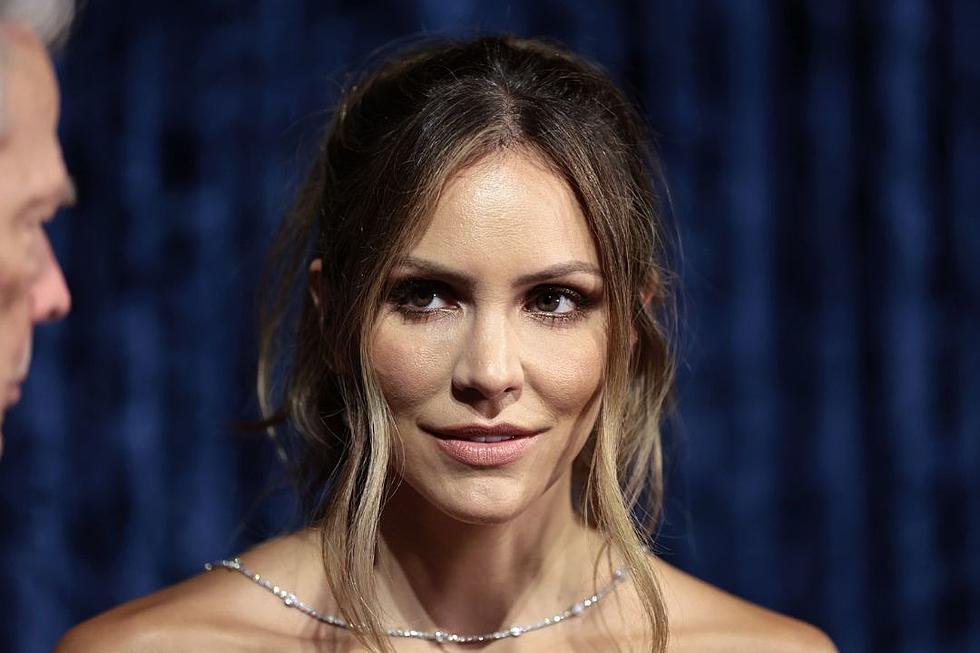 Katharine McPhee's Son's Nanny Dead After Getting Run Over in Dealership Accident: REPORT
Jamie McCarthy, Getty Images
A new report has surfaced regarding the death of Katharine McPhee's 2-year-old son's nanny, Yadira Calito.
TMZ reports Calito was run over by an elderly woman while visiting a Southern California Toyota dealership.
An 84-year-old woman reportedly crashed her vehicle into Hamer Toyota's customer reception area, where Calito was standing, on the morning of Aug. 9.
The tabloid reports Calito "was pinned under the SUV and dragged for about 20 feet before eventually being freed from under the car."
Calito was rushed to a nearby hospital in critical condition. She was later pronounced dead.
Two men who work at the dealership were also reportedly injured in the accident. Both men are expected to make full recoveries.
The driver has yet to be arrested or charged with any crimes.
ORIGINAL STORY (AUG. 11): Katharine McPhee is currently en route to the U.S. from Asia following the sudden death of her young son's nanny, according to reports.
TMZ reports that the nanny for McPhee and husband David Foster's 2-year-old son, Rennie, has died unexpectedly, prompting McPhee to rush home to the U.S.
The name of the nanny has not been made public as of publishing.
READ MORE: Katharine McPhee Forced to Pull Out of Final Jakarta Concerts Following 'Family Tragedy'
On Friday (Aug. 11), McPhee announced she would be unable to appear at her scheduled concert performances in Jakarta, Indonesia, this weekend due to a "horrible family tragedy."
"Dearest Jakarta fans, it's with heavy heart I announce I have to miss our final two shows of our Asia run. David and I have had a horrible tragedy in our family and at least one of us need to get back home to our family," McPhee shared via a statement posted to Instagram.
According to Page Six, Foster will perform as planned in Jakarta on Friday and Saturday. He will be joined by Michael Bolton, Loren Allred, Peabo Bryson and Raisa as part of his David Foster and Friends Tour.
McPhee and Foster tied the knot in 2019. They welcomed their first child, son Rennie, on Feb. 21, 2021.
READ MORE: Katharine McPhee 'Heartbroken' Following Father's Death
The couple have faced criticism in the past over their 35-year age gap.
"We all have the ability to label things and to look at something for the way that it looks or face value and make a judgment. So I totally get the judgment initially, but things are never as they appear ... and I'm in love with our love story and that's all that matters," McPhee shared on an episode of Dr. Berlin's Informed Pregnancy Podcast.
Stars We Lost in 2022
See the famous icons we have had to say goodbye to in 2022, below.