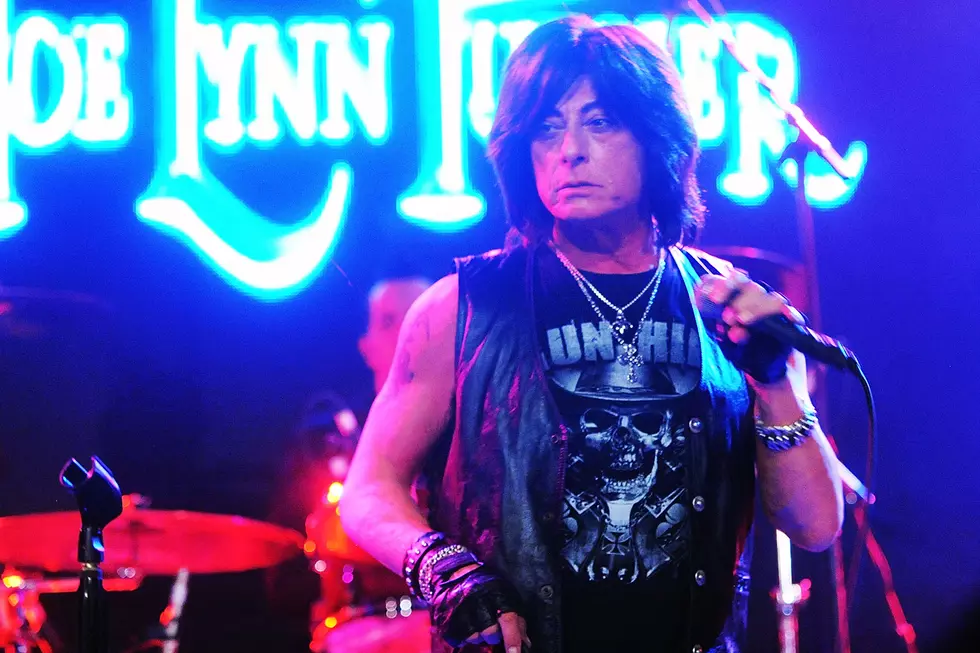 Joe Lynn Turner Is 'Stable' Following Heart Attack
Bobby Bank, Getty Images
Former Rainbow and Deep Purple singer Joe Lynn Turner remains in a hospital in Minsk, Belarus, following his heart attack last week. According to a statement posted on Facebook and credited to Turner and his wife, Maya, he's calling it a "learning lesson in life" and hopes to be be back on the road as soon as possible.
They said that his myocardial infarction "happened without any prior warning signs... He is in the hospital, stable and in very good spirits. He will continue to receive medical care and full physical rehabilitation for several weeks and afterwards will take some time off to recover."
Turner had been scheduled to begin a European tour on April 25, coinciding with the release of "Only the Good Will Survive," the lead single from his band Sunstorm's upcoming album, The Road to Hell. But the heart attack forced those dates to be postponed. He's going to use the recovery time to make some changes in his life.
"We cannot always control what happens to us in this life," the statement continued, "but can control how we respond. As a very strong personality, Joe has every intention of returning to the stage in the near future and is taking this unfortunate experience as a learning lesson in life... As a true Artist, He tries to find motivation and inspiration in everything that he is going through to make his Spirit even stronger... The pain he experienced has nourished his courage!"
The couple thanked Turner's fans for their support through this difficult time, and asked them to "[p]lease send your pure love and best wishes for his fast recovery. He lives and breathes through his music and his true loving fans! He is looking forward to being back on the stage with great anticipation."