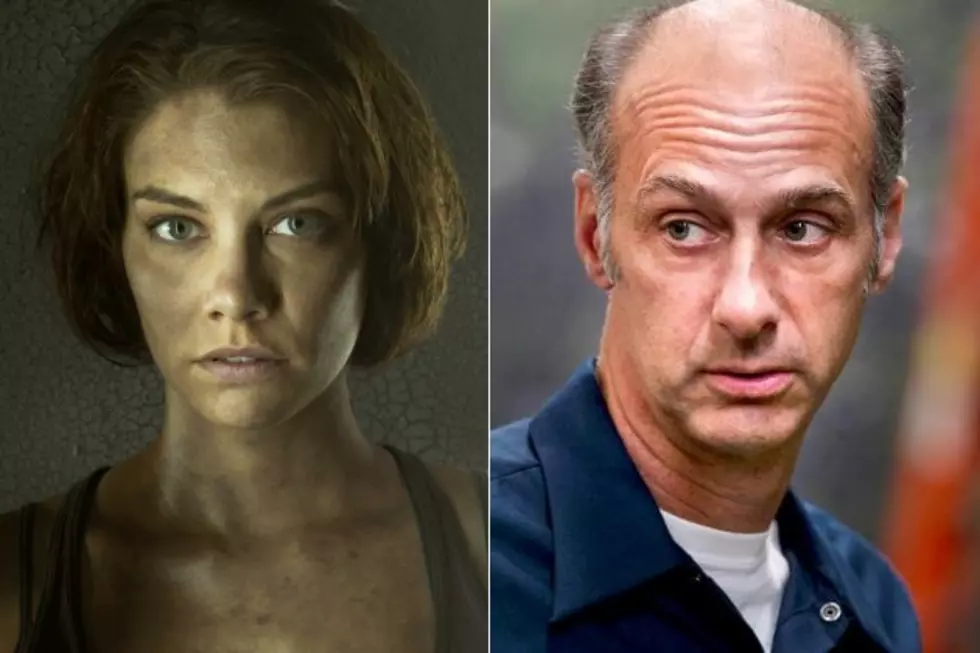 'The Walking Dead' and 'Homeland' Stars Join 'Law & Order: SVU's "Legitimate Rape" Episode
AMC / Showtime
Late yesterday we heard the surprising news that 'The Walking Dead' star Lauren Cohan would take part in an upcoming episode of 'Law & Order: Special Victims Unit' tackling the infamous "legitimate rape" controversy borne of one-time Senate hopeful Todd Akin's public blunder. Now, the episode has gained even more note in casting another key player of the episode's storyline, attaching 'Homeland' star David Marciano for the role, but will the episode bring attention to the right cause?
Frequently one to cull from the headlines for episode fodder, long-running crime procedural 'Law & Order: SVU' will soon tackle the "legitimate rape" controversy with an episode following a female sports reporter raped by her cameraman, whose resulting pregnancy brings the well-documented words to light once more. 'The Walking Dead' star Lauren Cohan will take the reporter's role of Avery Jordan (her 'Walking Dead' character recently faced sexual abuse as well), while 'Homeland' regular David Marciano will portray the cameraman Rick Purcell.
For those unfamiliar, the 'SVU' episode will focus on the events of a 2012 campaign that saw Mississippi Senate hopeful Todd Akin claiming that pregnancy rarely occurs from so-called "legitimate rape," as "the female body has ways to try to shut that whole thing down." Akin later issued an apology for his remarks, but the damage had largely been done.
The episode will air in late March, but what say you? Will you tune in for the hot-button episode given the genre stars attached?