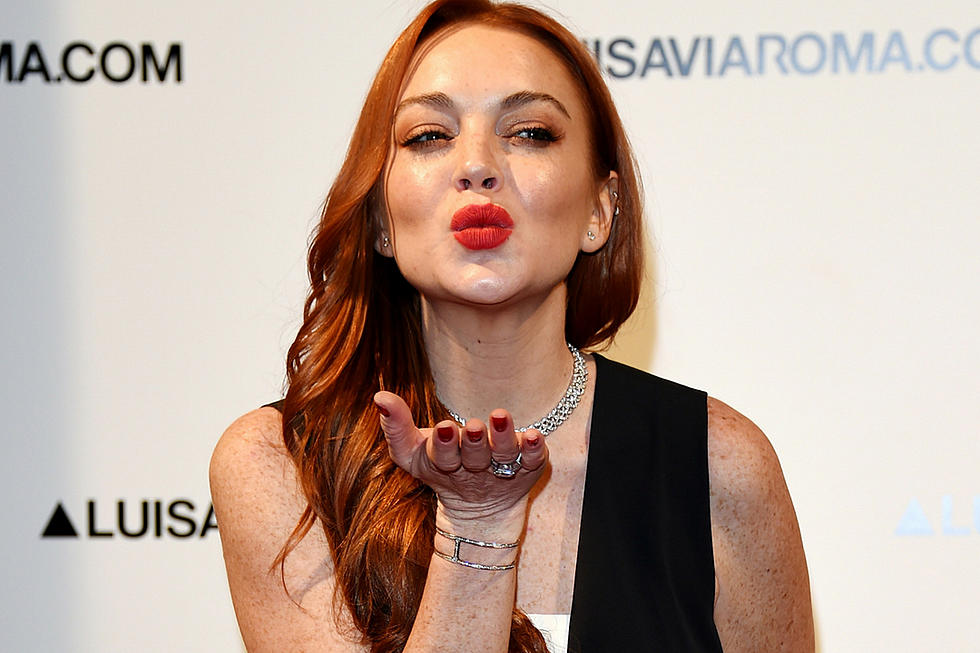 Here's Your First, Extremely On-Brand Look at Lindsay Lohan's Reality Show (VIDEO)
Stefania D'Alessandro, Getty Images
Well, folks, the first teaser for Lindsay Lohan's reality show has arrived, and it is 18 pure, perfect seconds of LiLo living her best life.
"I've joined the MTV Family, and I'm Lindsay Lohan," she says, as if she needed an introduction. The rest of the clip includes an air kiss (!!), a sunglass tilt, and some shaky footage of her beach club that looks as though it was shot on an iPhone.
Along with the teaser, MTV confirmed the series, tentatively titled Lohan Beach Club, will premiere sometime in 2019. It will follow the antics of Lohan and the "handpicked brand ambassadors" of her recently opened Mikonos club as they "prove their expertise, ambition, and charm while helping bring Lohan's vision to life." (No word on if she fired those employees who so egregiously violated the club's dress code by wearing mismatched shoes).
The show has previously been described as a Mediterranean-style Vanderpump Rules, and is being produced by unscripted veterans Bunim/Murray (Keeping Up With the Kardashians, Project Runway), who also helmed Lohan's short-lived 2008 reality series, Living Lohan.
It arrives after a few quiet years for Lohan, who's been staying mostly off the radar while living in Dubai, but if the first glimpse at Lohan Beach Club is any indication, she's still the same LiLo we know and love.
A Look Back at Lindsay Lohan's Tumultuous Last Decade (PHOTOS)